Tomorrow voting opens for February. Help choose the winner on our Facebook page post, the transformation with the most reactions (Likes, loves, wows!) will be the winner of the public vote and the lucky client and their therapist will each receive £500 in retail shopping vouchers and be shortlisted for The SkinBase Transformation of the Year award (SkinBase therapists can vote for the Therapist choice winner in our Facebook group).  Don't worry if you haven't entered or started your course yet, there are still plenty more chances to win this year, find your nearest therapist now and start your transformation journey!
Here are just a few of our February entries…
We all know IPL is used for hair removal but light energy can also be used in the treatment of acne:
Destroys the bacteria on the skin preventing new spots occurring.
Prevents over-production of sebum and dramatically reduces inflammation.
Stimulates collagen production reducing the appearance of scarring and improving skin texture.
Sian Cleak Skincare's IPL client had this to say of his experience:  "Before I started my treatment I had a large issue with confidence about my skin, simply because it's the first thing you see when meeting a person. It hurt me knowing all the different skin cleaning products I tried were not working well, and that all people would see when they first meet me was my poor skin then in turn the anxiety of displaying good hygiene while having acne.
After a while I thought to myself  "There has got to be something I can do about this" and started to looking up places I could get skin treatments and that is when I came across Sian Cleak. I went to see what could be done, we sat down and went through my treatment options. I was sceptical if the treatment would work but I didn't have much too lose, I started and after just one treatment there were results!
This gave me a little hope that I would not be trapped in a life with poor skin.
Not a day after I started this treatment do I regret it; I wouldn't change a thing. My skin is probably the best it's ever been. This treatment has transformed what I thought to be an inexplicable mess into an exquisite piece I am proud to call my skin".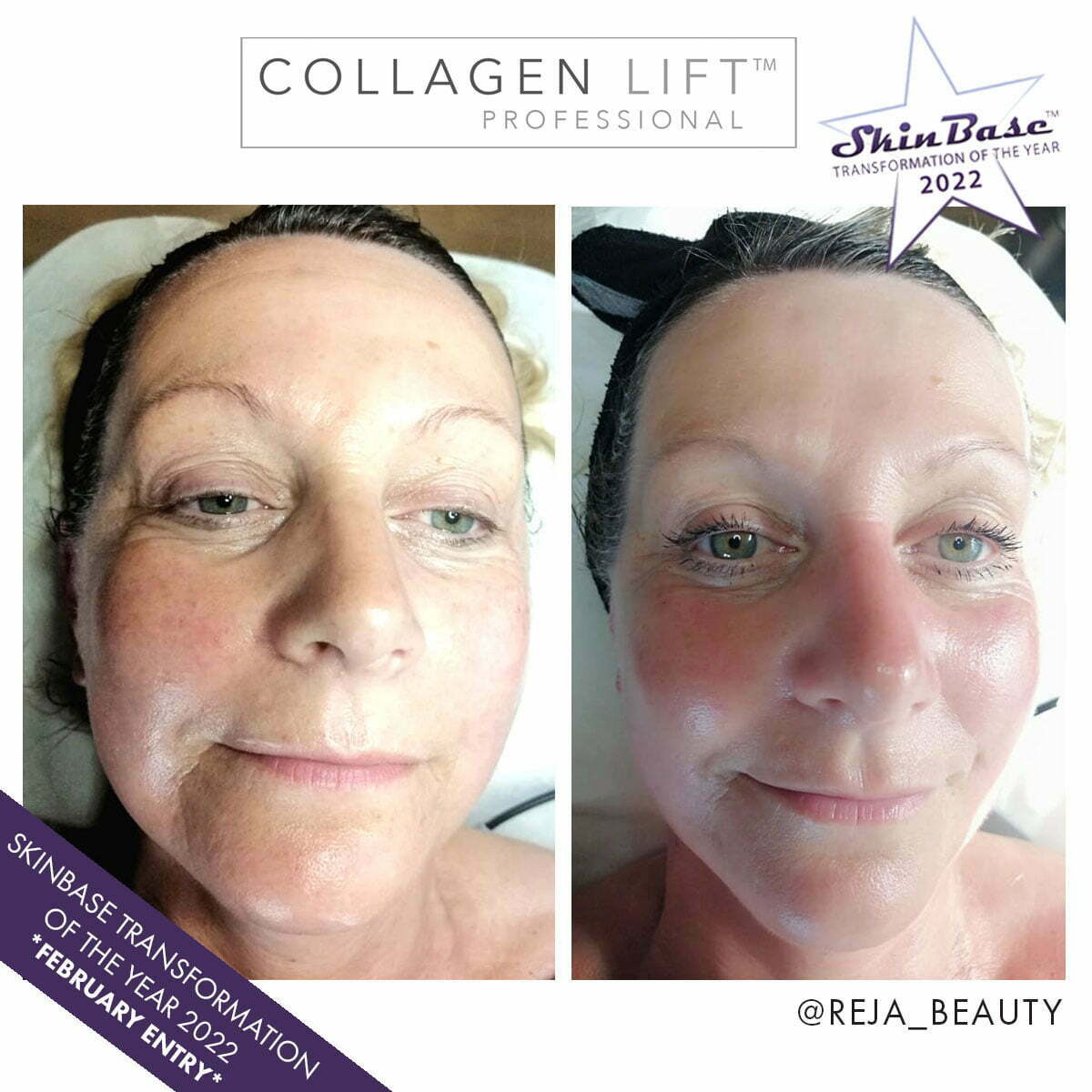 Reja Beauty's client had a course of Collagen Lift and had this to say; "I felt my skin needed some help it was starting to look dull and my cheek bones were disappearing and my jaw was starting to sag so thought I would give this treatment a go first and I am so pleased I did. l love the results my skin looks like its come back to life and so has my confidence."