As January comes to an end, we will be compiling all the entries we have received so far for our competition. One lucky client and their therapist will each receive £500 in John Lewis vouchers and be shortlisted for The SkinBase Transformation of the Year award. Our SkinBase therapists will decide who wins this month in our therapist group, but there are still plenty more chances to win this year, find your nearest therapist now and start your transformation!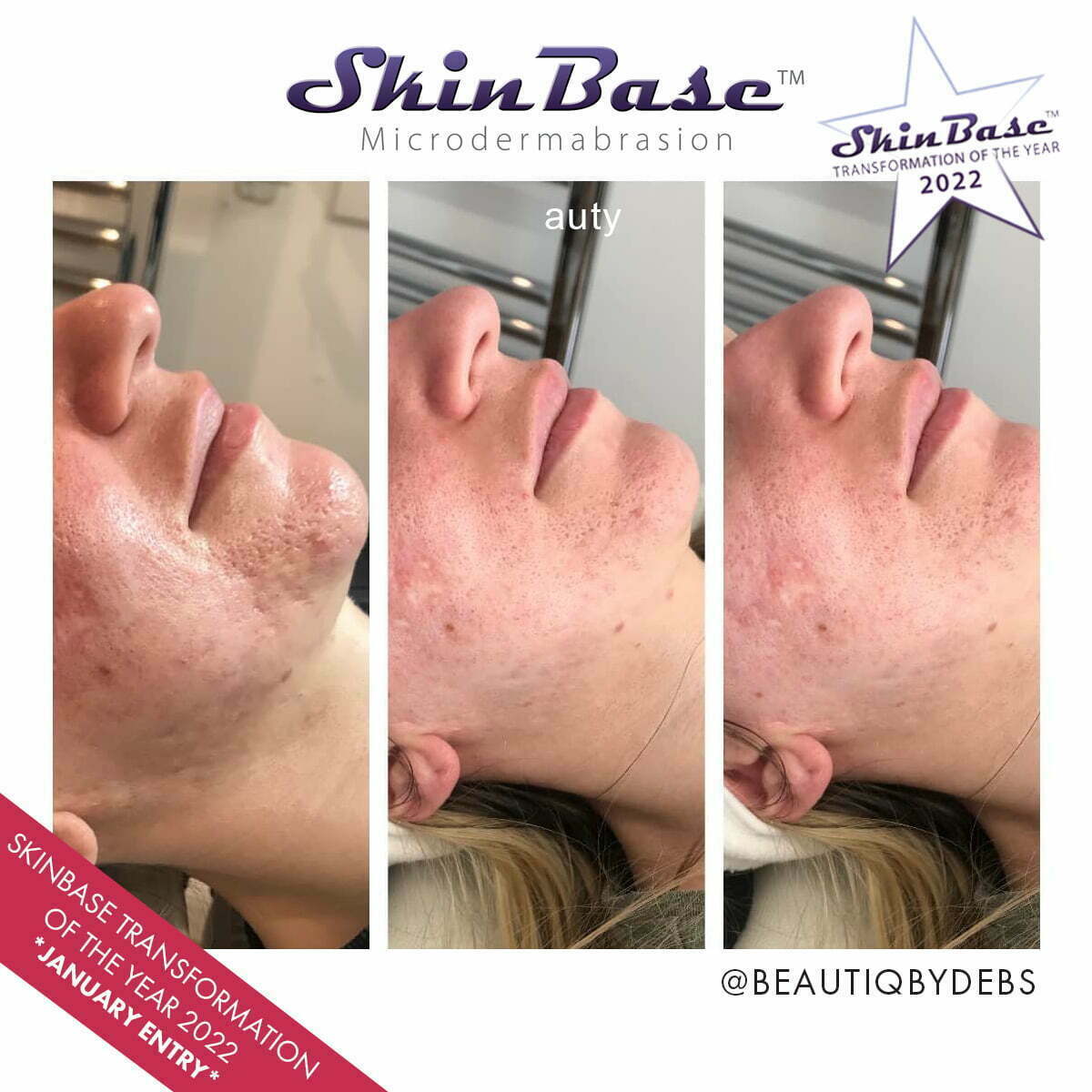 This client booked a course with Beauty By Debs to help with acne scarring, clogged pores & excessive sebum. Microdermabrasion is the perfect treatment for this kind of skin issue working on the skin's outer layer to remove old, tired skin, unblock pores, and stimulate new collagen and elastin.
The client is "delighted with her results and has given her much more confidence." 
She continues to attend monthly appointments to maintain the results and help with her problematic skin. It's not just about improving skin, it's giving people their confidence back too!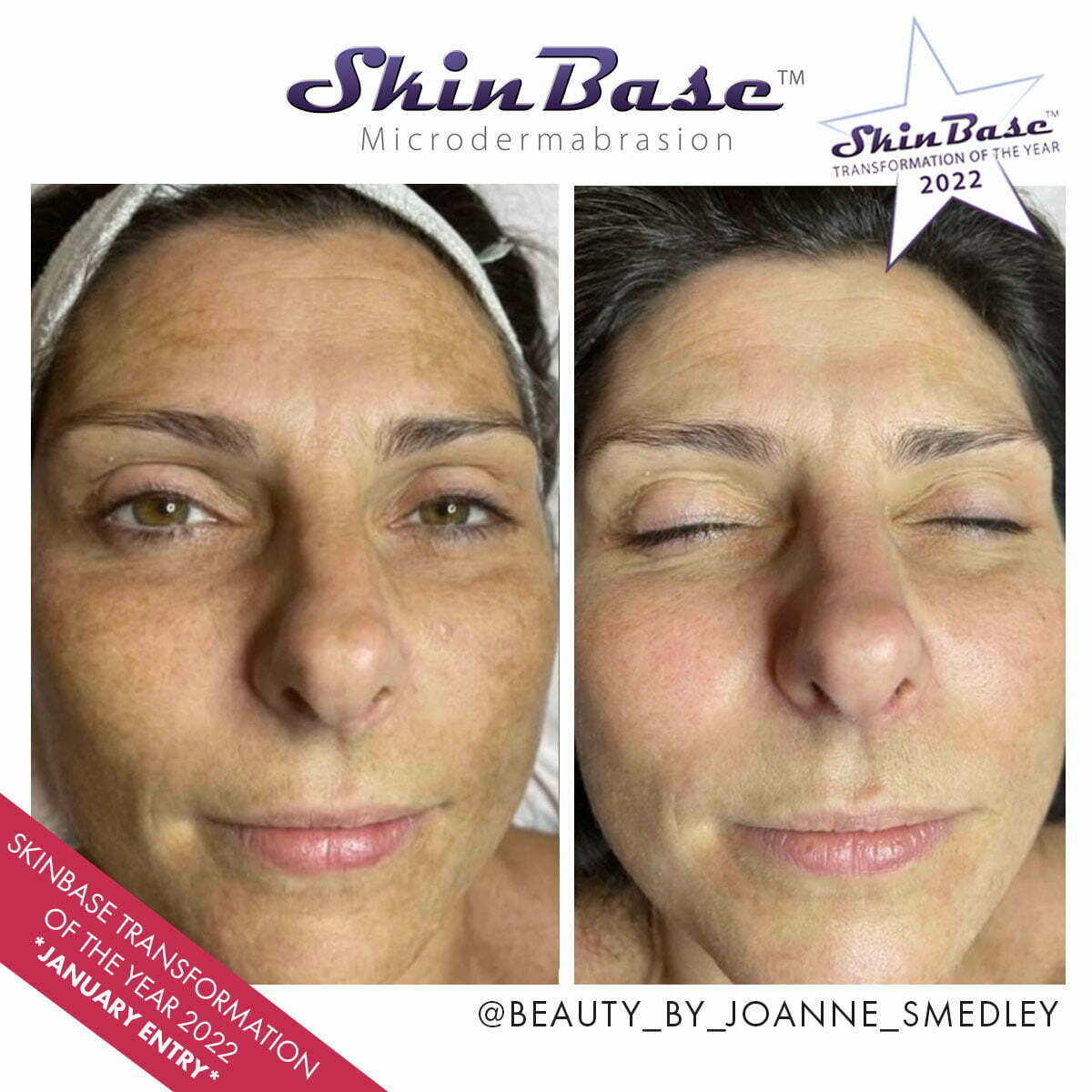 Another fantastic transformation for a microdermabrasion client whose skin concerns were the uneven pigmenation. Microdermabrasion uses a jet of exfoliating crystals to dislodge dead skin cells and surface debris.  Beauty by Joanne's client is extremely pleased with the results after her course of 6 and will carry on with monthly maintenance sessions to keep her skin in great condition.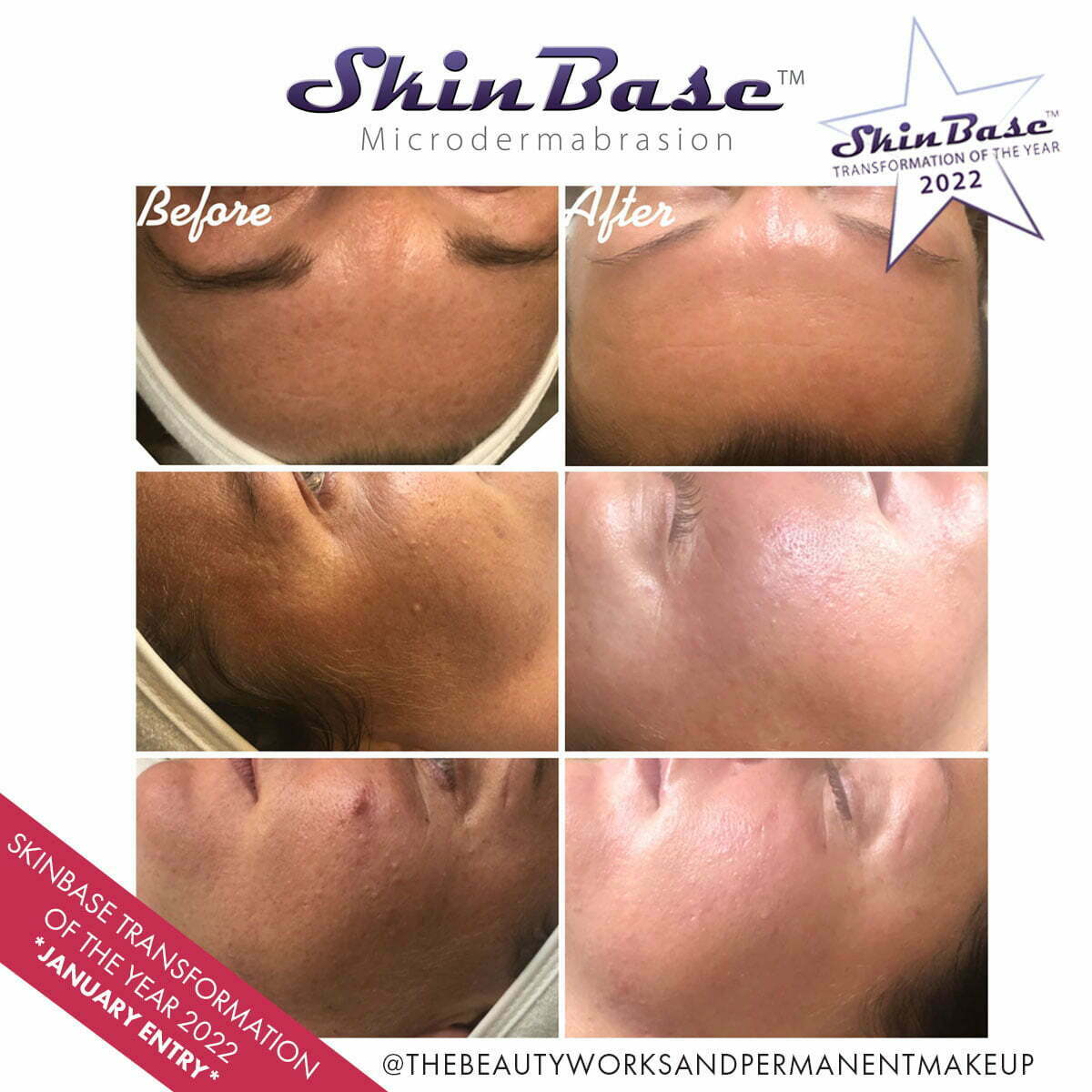 The Beauty Works and Permanent Makeup's client has had a course of 6 weekly microdermabrasion If you zoom in on these you can really see the difference it's made to the client's skin texture. Microdermabrasion is very effective for skin resurfacing, helping to smooth out imperfections and give you that microdermabrasion 'glow'. The client says it has transformed her skin, no more breakouts & has improved scar on her eye brow.
Breathe Beauty's  client completed a course of 6 microdermabrasion to focus on smoothing the skin tone & a scar on her chin. The client has commented that her skin feels great and her make up now sits much better on her skin, she is very pleased with the results and has followed up with maintenance treatments. We love microdermabrasion for its ability to refine and smooth the skin surface and this result clearly shows the improvement. If you want makeup to glide on and need help to even out your skin tone, find your nearest therapist now!
Polish Me Pretty's client had this to say:
my skin feels amazing it really does work!! Haha as if there was any doubt, look at the improvement in those fine lines and wrinkles! Another excellent transformation from this award-winning treatment. Voted Best Advanced Treatment 2018 +2019 at the National Beauty awards, book your course now!