One of our favourite testimonials, and I'm sure this lady is not the only one this has happened to, but not to worry… book a course of Collagen Lift!
Client Testimonial 
"It was fate. There I was, hurtling towards retirement – my phone failing to recognise my crumpled face in the morning – when I spotted Kat's 'Collagen lift' page on FB. Feeling I had nothing to lose, the call was made & I was booked in. It's fair to say I was hopeful, but realistic, not expecting miracles. Kat was welcoming, knowledgeable, reassuring. I enjoyed our weekly chats. My skin improved with each treatment & I was more diligent with my skincare routine than ever before in my life. I am truly delighted with the results: fine lines & wrinkles diminished; my neck & décolletage is much smoother & I have finally achieved a healthy glow!  A minor miracle after all! Time will continue to march on (hopefully – I'm not ready to give up just yet!) & I shall continue to fight its effects on my body however I am able – with regular collagen lifts being one weapon in my armoury… Thank you Katherine Monique – I'll be booking in for a top-up in due course!".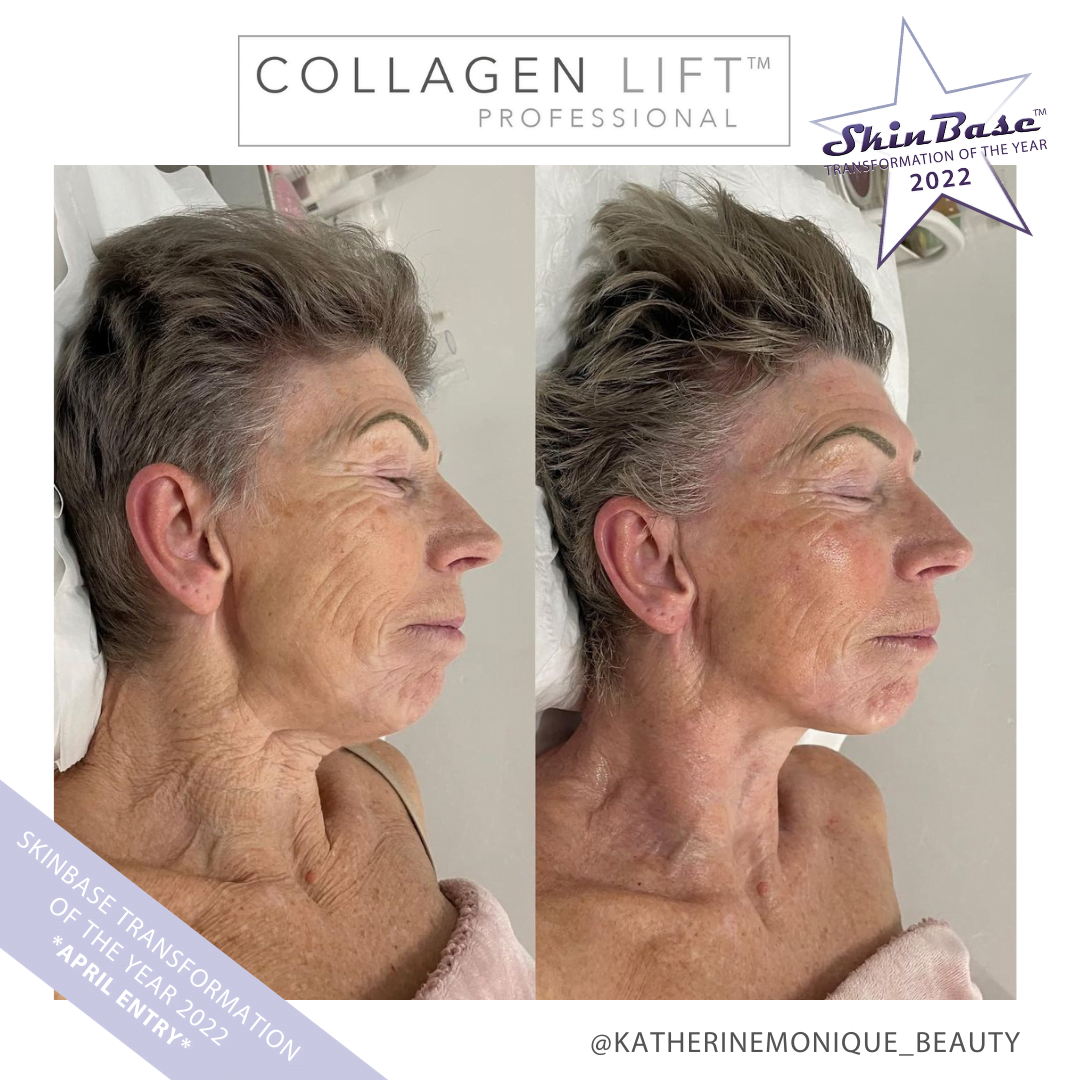 Extended Beauty Essex is loving results for their clients using Collagen Lift.  A six treatment course of CL has tightened skin and lifted the face – leaving the client so pleased with the outcome. This is what she had to say: "My skin feels so much more plump and glowing. I'm also getting lots of compliments on how lovely my skin looks!". Danielle's client is keen to get maintenance treatments to keep her skin glowing. Find your nearest therapist offering Collagen Lift treatments and book your course for the chance to win £500 worth of shopping vouchers and the chance to win Transformation of the Year and a Caribbean holiday!
 Escape Beauty's client invested in a course of our Award-winning Microdermabrasion treatments and just look at the difference. Here is what the client had to say of her experience: "my skin has never felt so soft & smooth. My main area of concern was the neck area and I cannot believe the results. I will definitely be having a monthly maintenance of these facials. Would definitely recommend.".