Microdermabrasion: Fresher, Clearer Skin in Just a Few Short Treatments
The SkinBase™ Microdermabrasion Facial is Fast and Effective
Watch the SkinBase™ TV Ad
The latest about microdermabrasion from our blog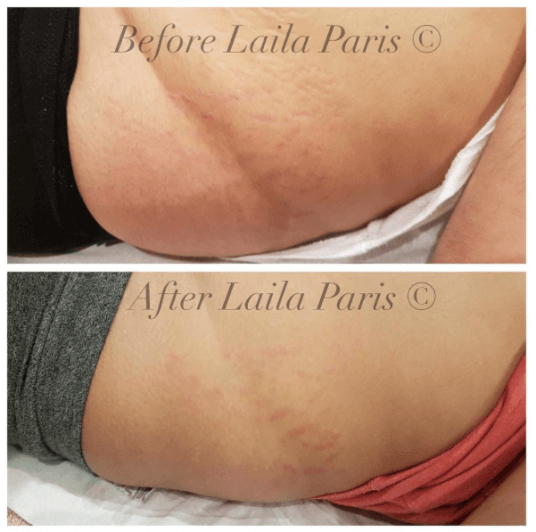 This is a before and after picture from one of our incredibly talented SkinBase microdermabrasion therapist, and it's just one example of how effective microdermabrasion can be on stretch marks. So often, we focus on the benefits SkinBase microdermabrasion can have on acne and acne scarring, dull and tired skin and pigmentation and ageing skin that we forget to tell you about how fantastic the treatment can be on other skin problems – stretch marks included!
Read More »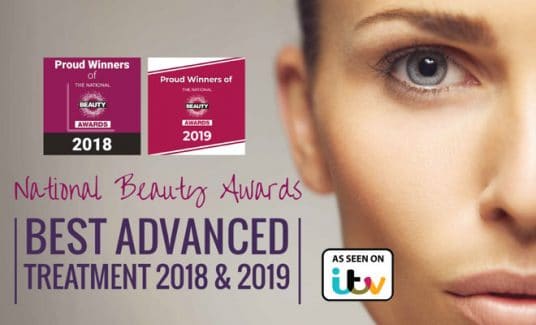 Ever wondered what this treatment is all about? Well here is everything you need to know about Microdermabrasion from the experts here at SkinBase. Our SkinBase microdermabrasion treatment has won Best Advanced Treatment at the National Beauty Awards two years running and we have trained thousands of beauty therapists, so we promise, we know what we are talking about.
Read More »
For many of us, Christmas over-indulgence is usually a good prompt for dry January but adapting your diet to be healthier and stopping alcohol is also great news for your skin! We've pulled together 3 top reasons why you should think about taking a break from the fizz and focus on the health of your skin. 
Read More »
Find Your Local SkinBase™ Microdermabrasion Therapist
SkinBase™ is the leading microdermabrasion treatment and winner of Best Advanced Treatment 2018 and 2019 at the National Beauty Awards. With over 2,200 accredited salons and spas in the UK & Ireland, there's bound to be a salon near you.