Most people know about IPL for getting rid of hair but some IPL systems can also be used to help with your skin concerns. IPL is very effective at helping this suffering with Acne. 
IPL for treating acne
The IPL system emits pulses of yellow, green and red light. These work to kill spot-causing bacteria. The red light targets the overactive sebaceous glands that block pores and cause outbreaks. IPL treatment also stimulates collagen production in the area to help improve the appearance and texture of the skin surface.
How many treatments will I need?
A course of 3-4 treatments is usually recommended at 2-3 week intervals to achieve the best results. Treatment will help to reduce inflammation, skin looks less red and angry.
Will it hurt?
You may feel slight discomfort during the session, but it is not painful at all. A cooling cryo-handset is applied to the skin beforehand, to ensure your comfort.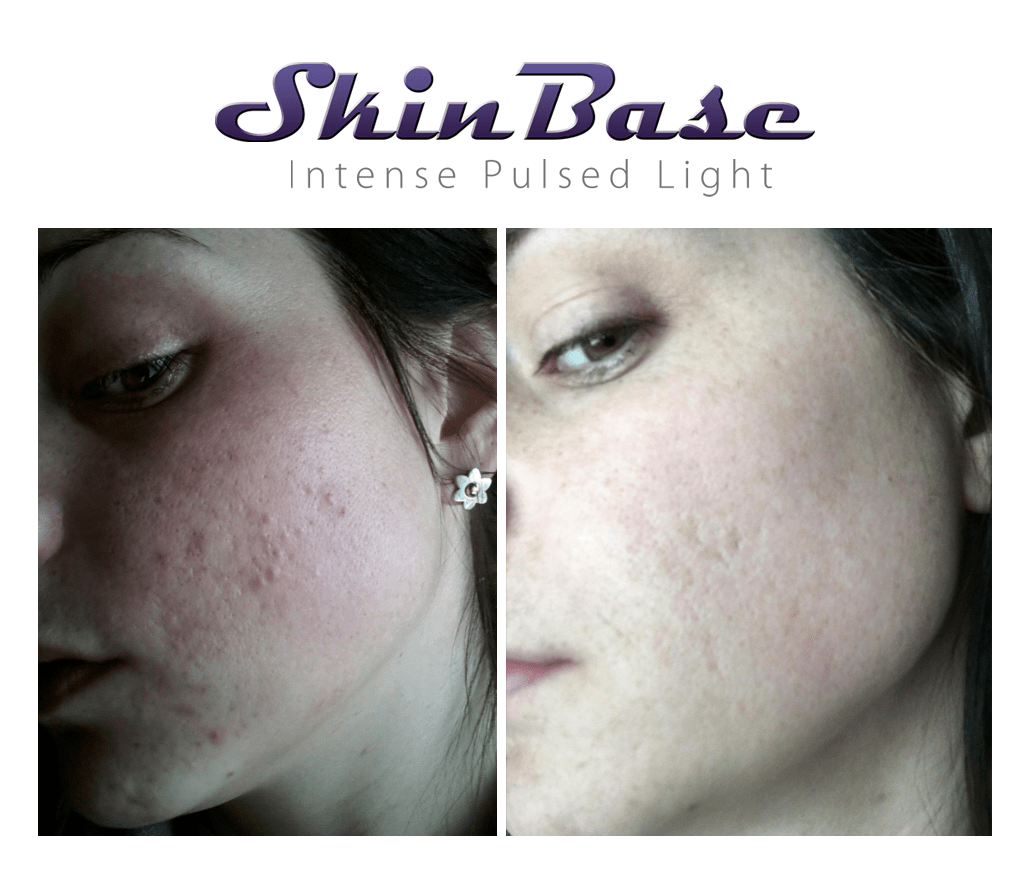 This client was suffering mainly with boil-like spots beneath the skin with some moderate outbreaks on the surface. 3 sessions helped to reduced the inflammation under the skin and stop the outbreaks.
IPL for Acne
Results from IPL for acne this week. Sian Cleak Skincare, Hertford is achieving fantastic results for her clients as this before and after below shows. The inflammation in the skin has gone down and those angry red bumps have reduced considerably. This is after 3 sessions carried out every 4 weeks.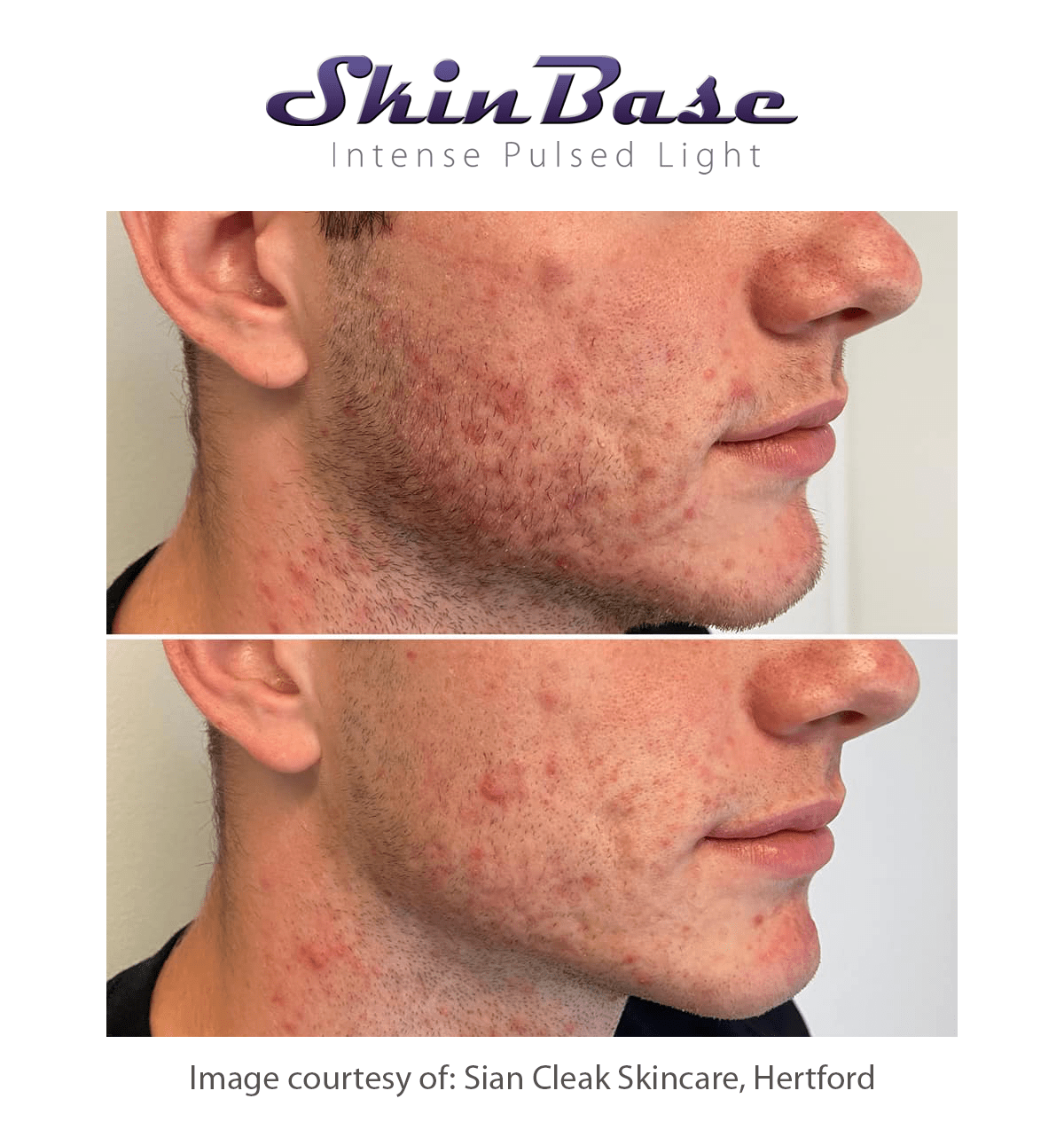 IPL Before and Afters
Another SkinBase salon achieving great results for acne with IPL is Preen Beauty and Skincare, Weymouth. Their client had a total of 6 sessions 3 weeks apart and just look at that transformation. Not only are the outbreaks greatly reduced around the cheeks and completely on the forehead, the texture and condition of the skin has improved as well thanks to the new collagen stimulated in the area.
SkinBase salons near me
With over 2,000 SkinBase therapists scattered the length and breadth of the country, there is someone close by for all your skincare needs. Remember to give us your email address when you search for a salon if you want an exclusive 10% off products in our shop!