Introducing our new weekly blog featuring the best of the week from our SkinBase salons! We receive so many tags for so many great results, we thought we had better make sure we share them all with you! If you have skin concerns that need solving then these weekly blogs are going to show you just what we can do for you.
Microdermabrasion Before and Afters
We love the results for forehead lines with microdermabrasion, so if you were thinking of investing in a fringe to cover up those lines, book a microdermabrasion first! Just look at these results from Breathe Beauty. Jade is an award-winning facial specialist based in West Sussex.  Book now!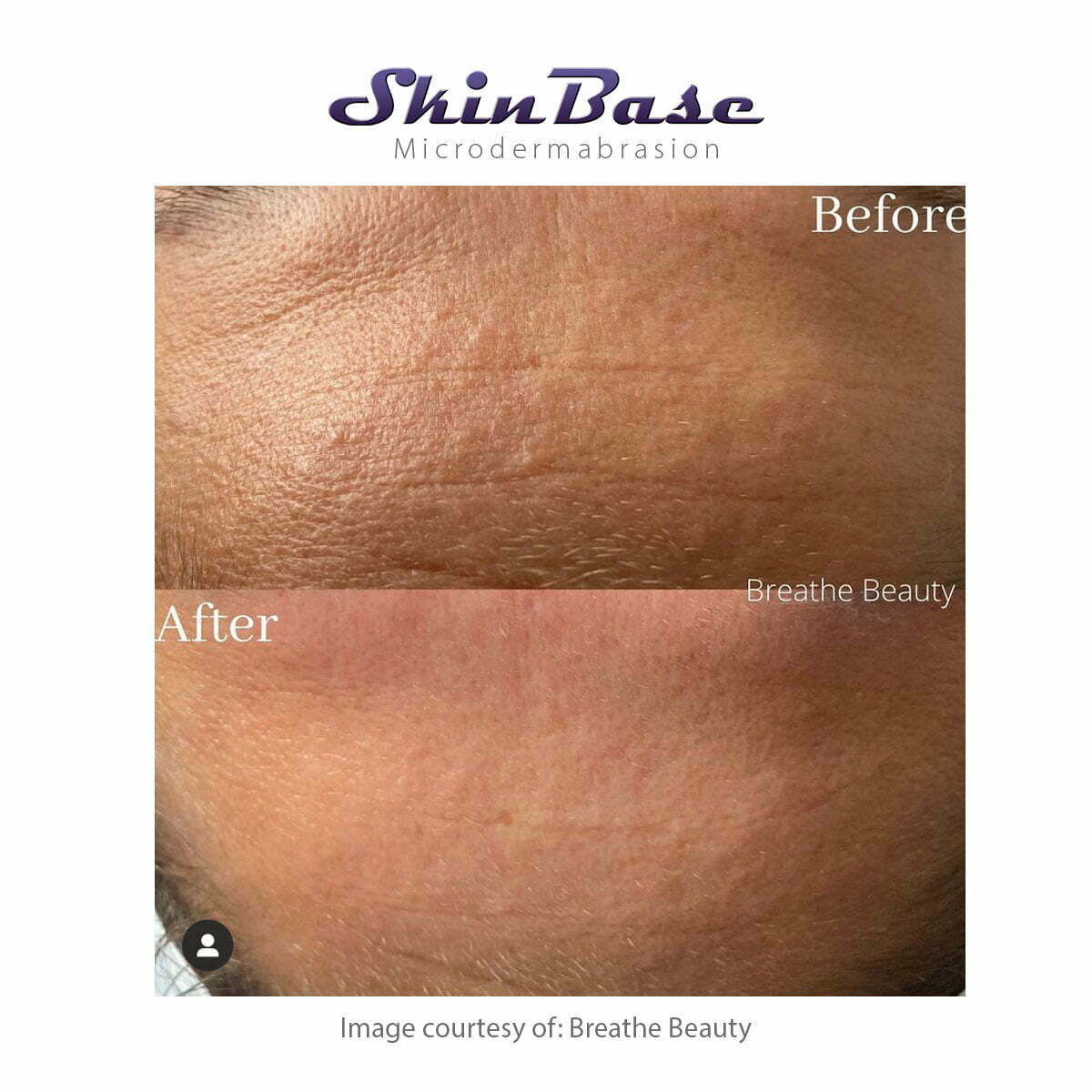 Collagen Lift
One of the main benefits of this treatment is its lifting and firming action. The treatment works to stimulate contraction and realignment of collagen and elastin fibres, just look at this client's jawline! Thank you to Suzie Bell Beauty in Glossop for tagging us in these fantastic results!  It will also stimulate lots of new collagen and elastin production so skin will continue to look better even after completing a course of treatments.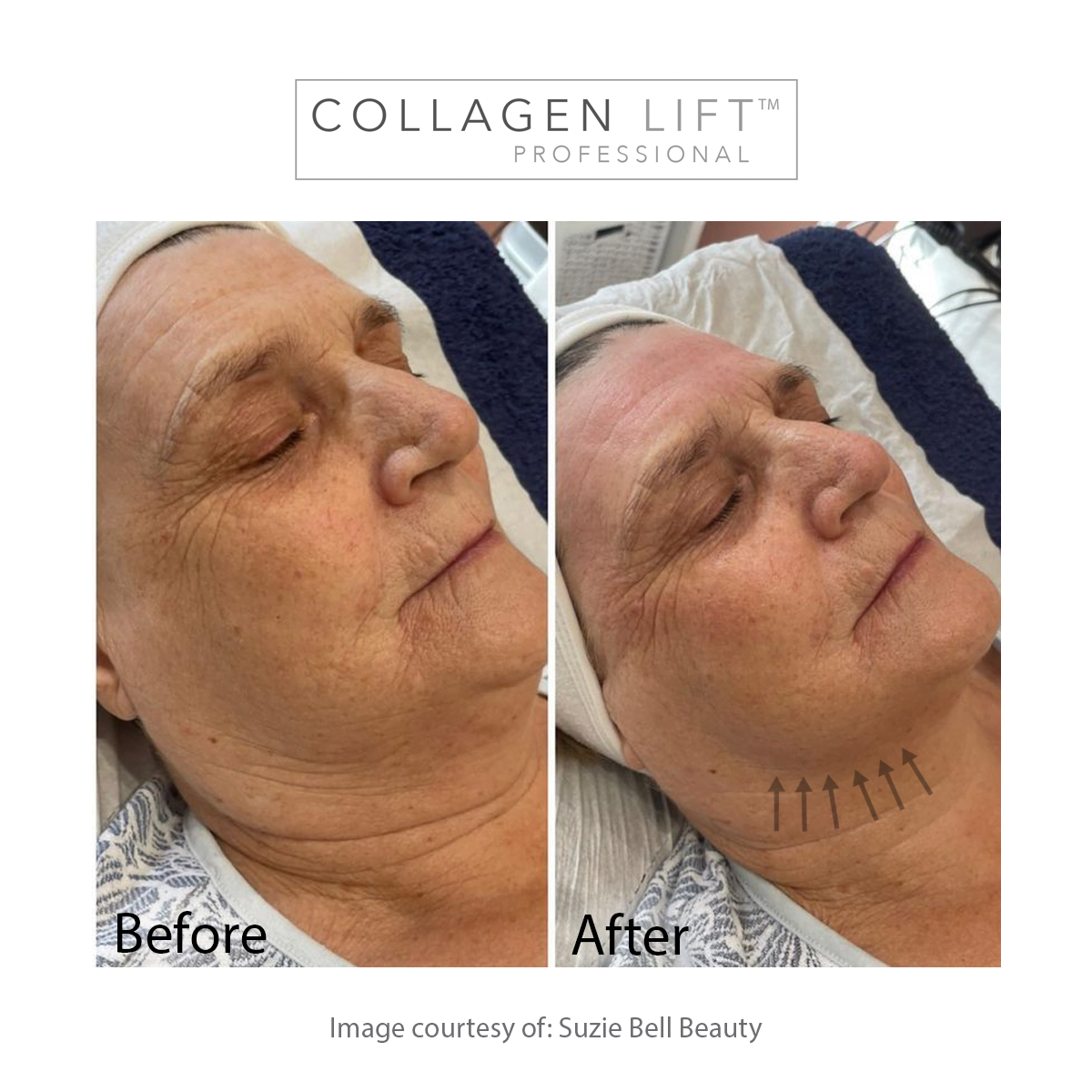 IPL Before and Afters
This week's results are shared with us by Shergold Spa in Romsey. This is the results after 6 treatments of IPL and as you can see there is very little hair growth seen now. With IPL, we are targeting the hair follicle to disable it and stop it growing. This can only be done during the 'anagen' phase of hair growth.  About one third of hairs are in this stage at any one time and so for this reason it's important to have a course of treatments. The hair can go into shock and so you might see amazing results after 1 or 2 treatments you will still need a course spaced out to get the best most permanent results.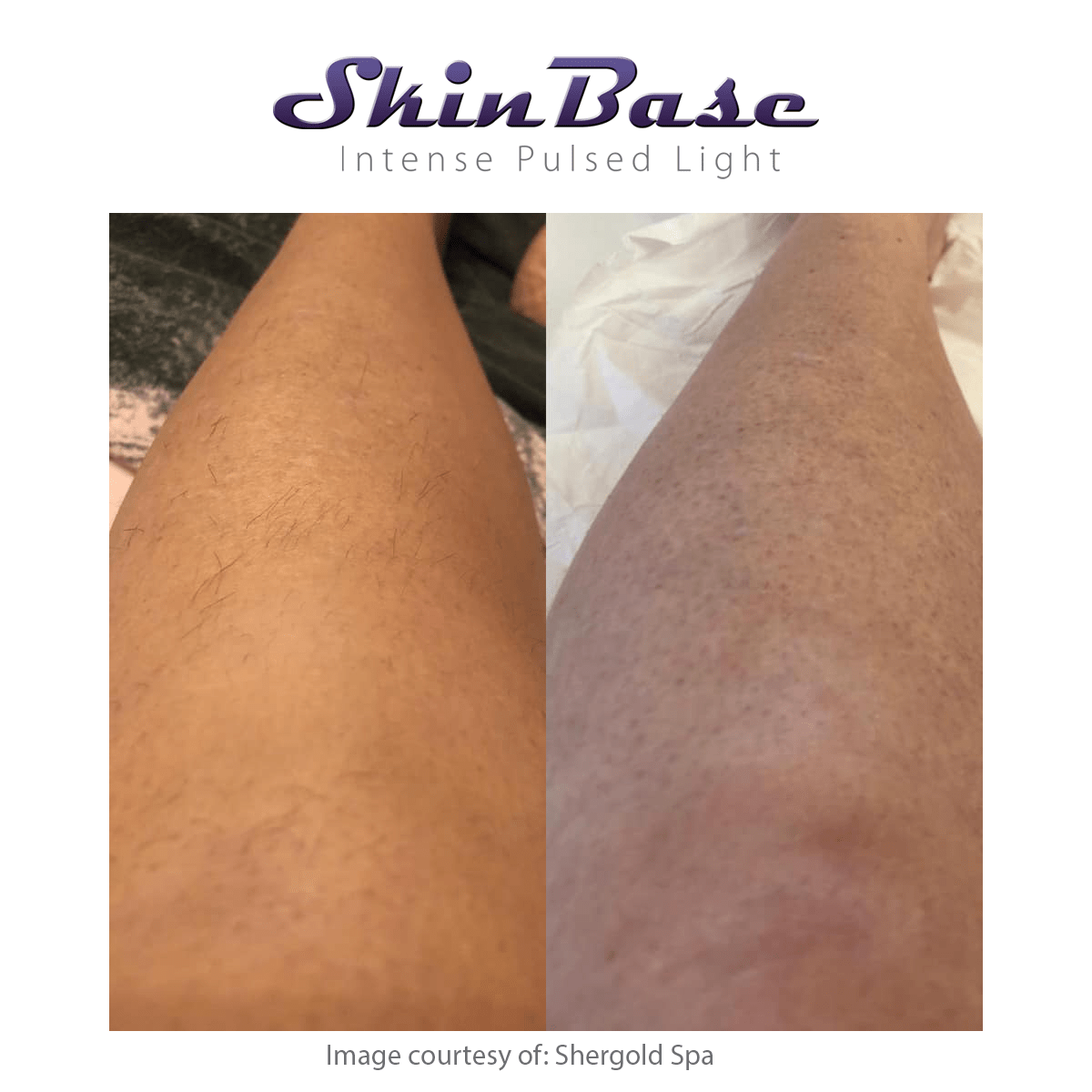 SkinBase salons near me
With over 2,000 SkinBase therapists scattered the length and breadth of the country we are pretty sure you can find someone close by to tend to all your beauty and skincare needs. Remember to give us your email address when you search for a salon if you want an exclusive 10% off products in our shop!