We have been seeing so many great results with Collagen Lift! Just take a look at some of these we have received in just the last couple of months. With our search to find SkinBase Transformation of the Year 2022 now on, now is the time to start your course of SkinBase Collagen Lift, IPL or Microdermabrasion treatments to be in with a chance of winning one of our prizes and getting great skin of course!
Collagen Lift
4 treatments has produced this fantastic result for Face2Face Beauty & Therapeutic Massage's client. Collagen Lift uses a wand to deliver energy into the dermis and subcutaneous tissue to stimulate fibroblasts to form new collagen and subsequently tightening tissue. The new collagen will continue to strengthen and mature over the coming weeks improving the appearance of the skin further. If you are in Hampshire then get in touch via the link above to book. For other areas search for your closest Collagen Lift therapist now below.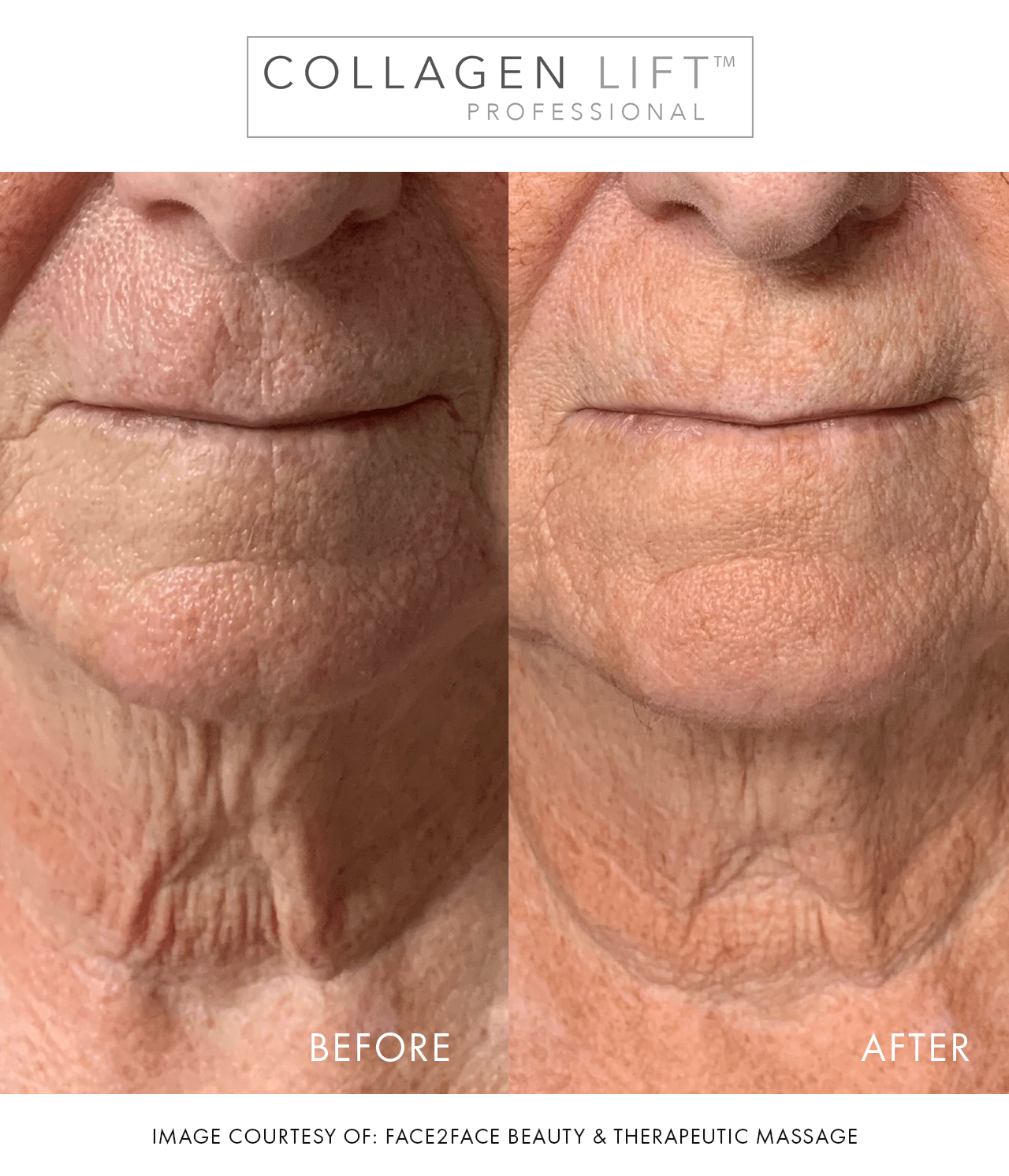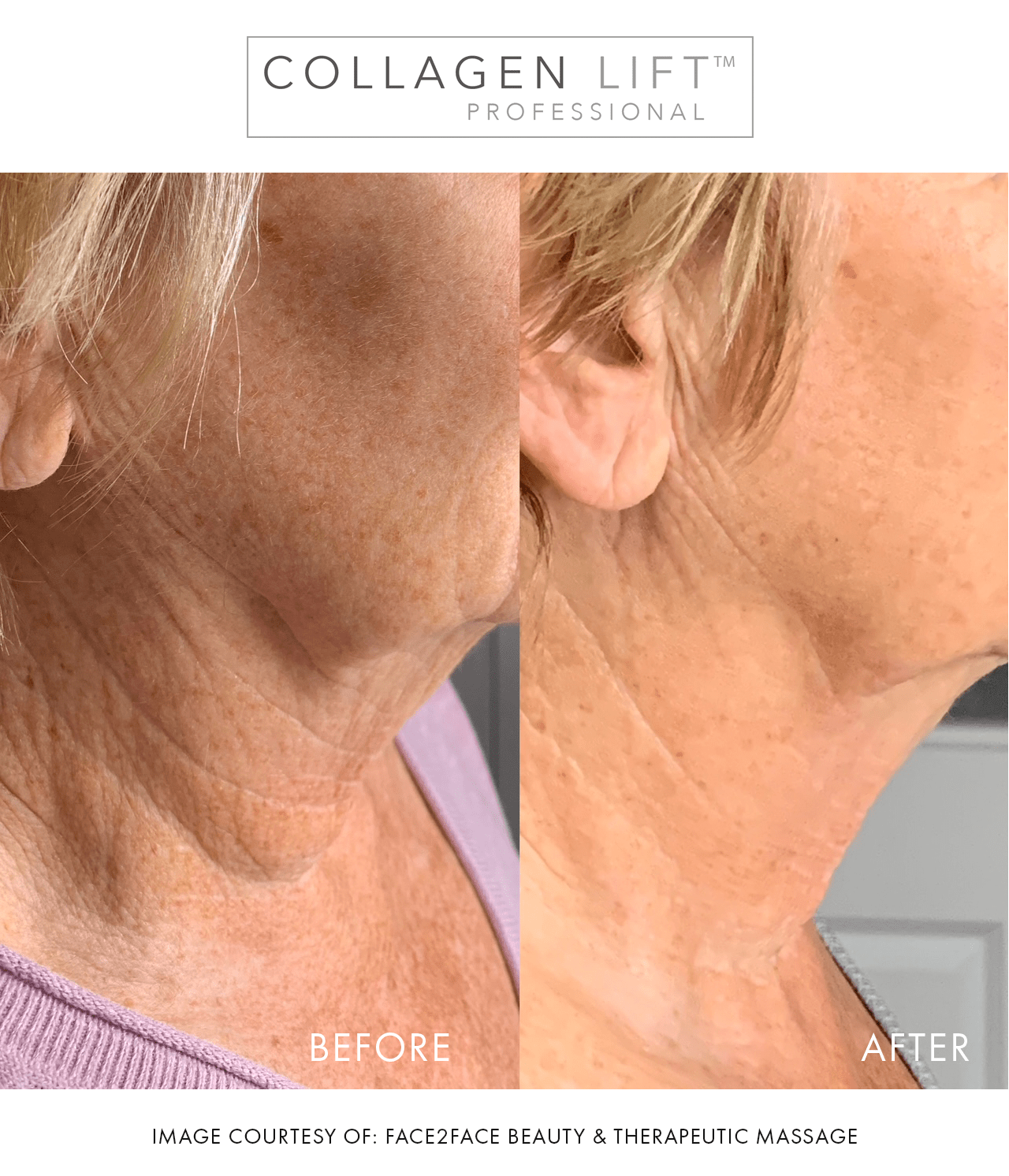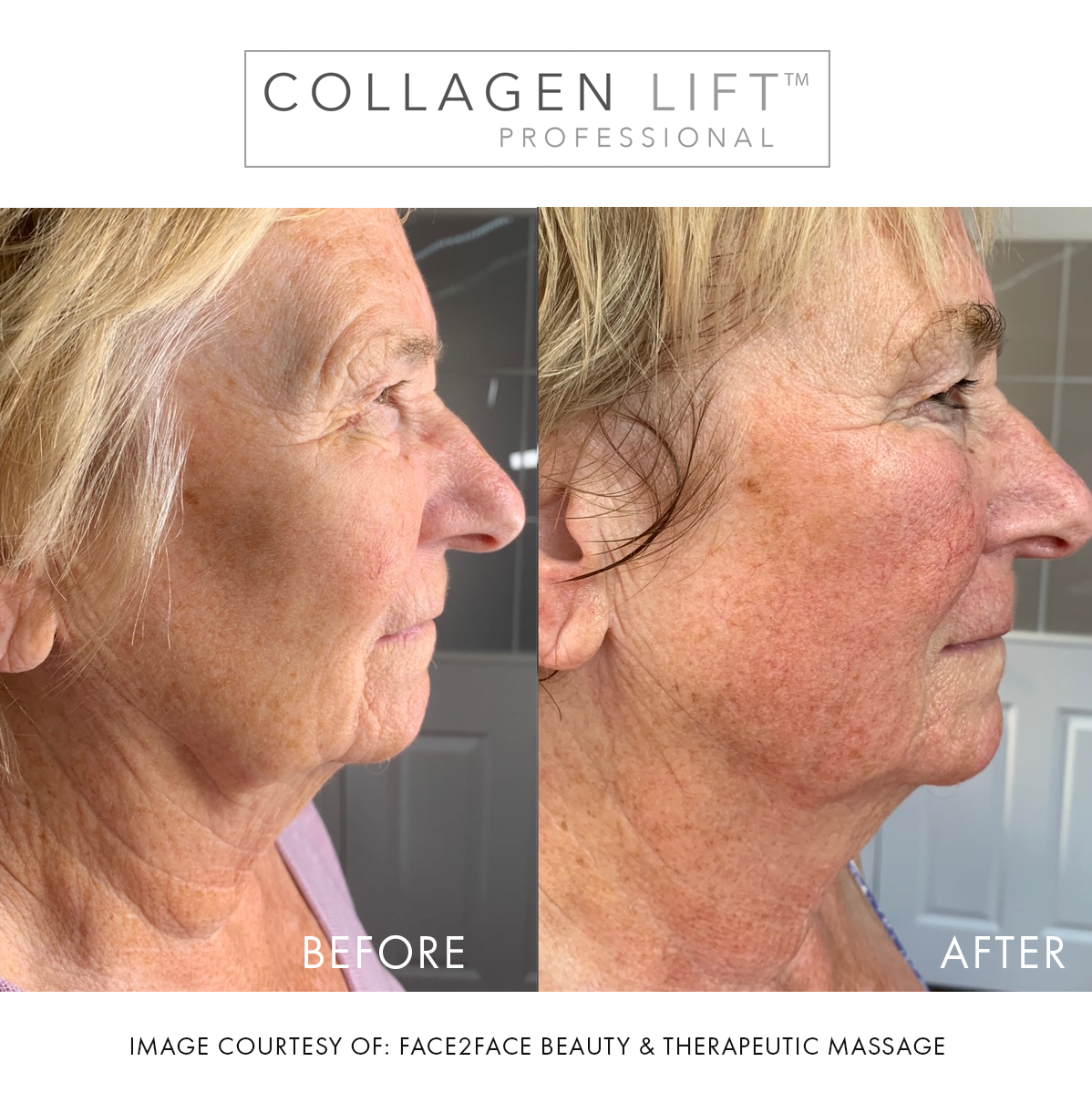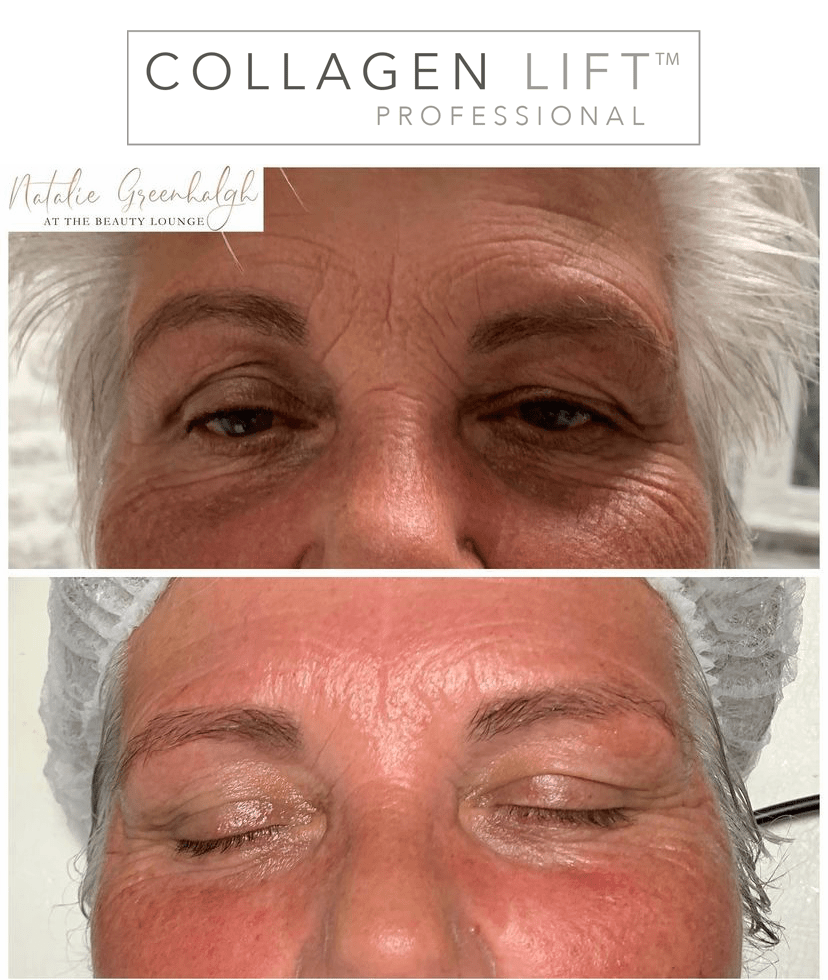 Three treatments into a course and just look at these results! Wow! Collagen Lift is just amazing and we love sharing the results with you!! Thank you to Natalie Greenhalgh for sharing these results. If you've not tried it yet, you're missing out! Get yourself booked in for a course today. The treatment works to firm, lift and tighten loose skin, as well as working on fine lines and wrinkles.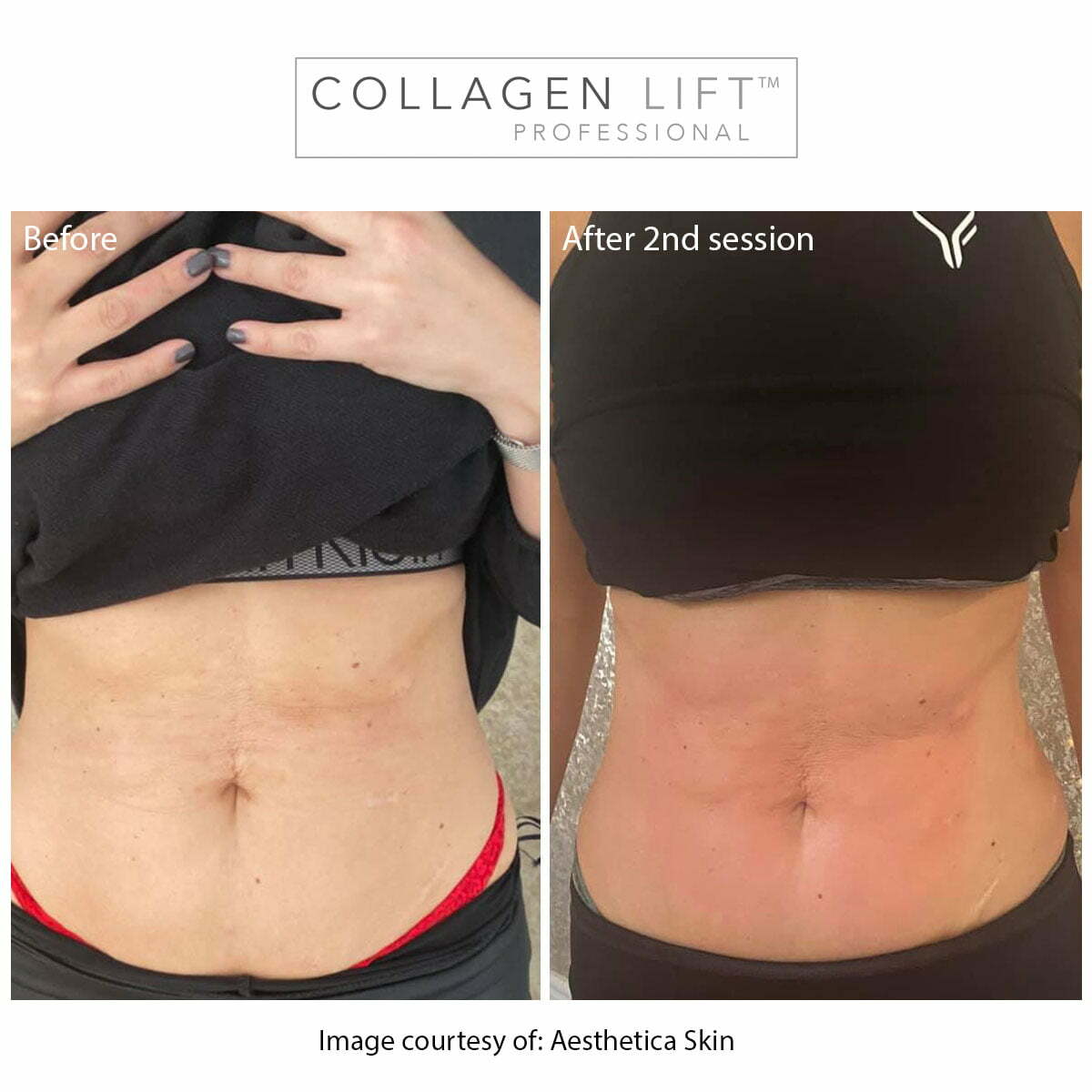 A fantastic start to this course of Collagen Lift body treatments at Aesthetica Skin. The treatment works to firm, lift and tighten loose skin, great for those stubborn areas like the stomach.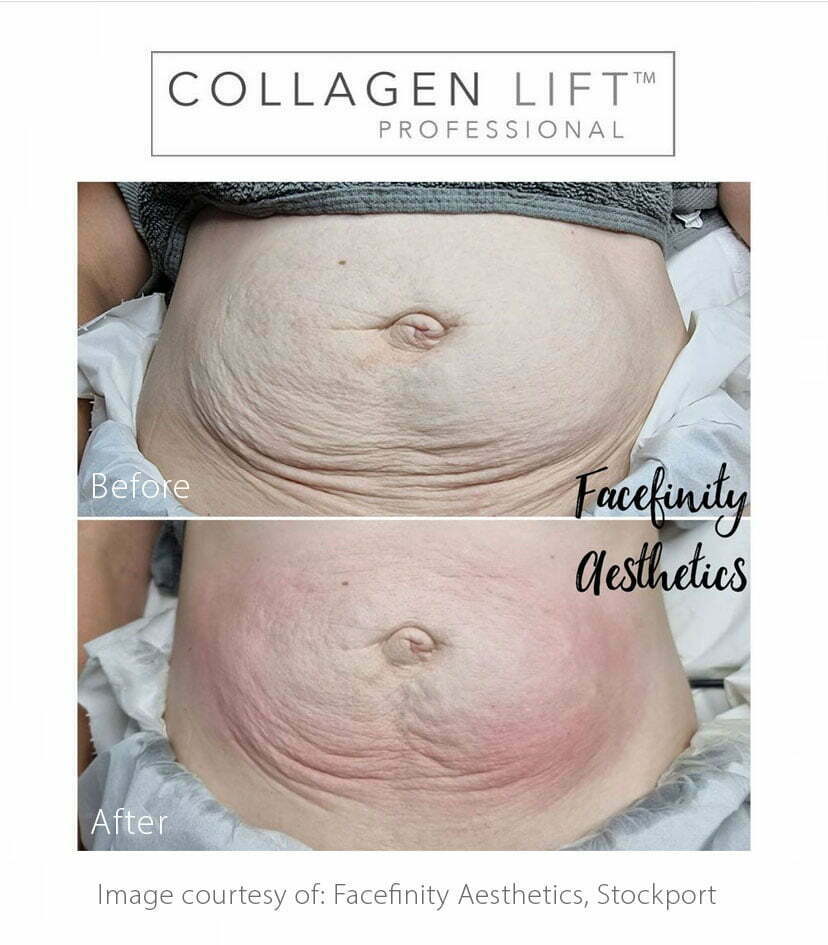 Another fantastic transformation from Facefinity Aesthetics in Stockport this week. This is the client's results from just one treatment, we can't wait to update you after they've finished their course. Watch this space!! 
We love how the Collagen Lift lifts and tightens those jowls and neck and so do you judging by all the pictures we are seeing!! We are getting so many amazing results shared with us from courses of Collagen Lift – It's literally transforming faces!  Thank you to Facefinity Aesthetics in Stockport for sharing this result.
SkinBase salons near me
With over 2,000 SkinBase therapists scattered the length and breadth of the country we are pretty sure you can find someone close by to tend to all your beauty and skincare needs. Remember to give us your email address when you search for a salon if you want an exclusive 10% off products in our shop!