Even skin tone with a course of SkinBase microdermabrasion for a flawless complexion.
Eliminates Redness and Uneven Skin Tone
Lots of us suffer from an uneven skin tone, and it can make some people very self-conscious, especially when we begin to notice skin spots and blotchy skin.
Because most uneven skin tones are superficial, microdermabrasion is usually the first treatment option people go for. The SkinBase Facial™ uses fine crystals which are gently blasted across the uneven skin tone using a small jet.
This directly affects the outer layer of skin causing it to break away, aiding in lightening or removing unwanted pigments and revealing a gorgeous even skin tone beneath.
Why The SkinBase Facial™ for Uneven Skin Tone, Blotchy Skin & Brown Patches?
Eliminates redness and uneven skin tone
Rejuvenates sun damaged and brown patches on skin
Can be used on any skin type – dark, light and even extremely sensitive skin
Deep cleansing of pores for clearer, fresher, younger and more even looking skin
Ideal for busy lives (a 'lunchtime facial')
Results visible on uneven skin tone from even the very first SkinBase Facial treatment
"Many of us use make up as a way to cover up uneven skin tone, blochy skin and brown spots. Coming up to 50, Val was was suffering from skin spots and uneven, blotchy skin tone and really needed something to smooth lines and help to restore her to a beautiful even skin tone. The SkinBase Facial™ visibly altered Val's blotchy skin, with family and friends commenting on how fresh and smooth the previously uneven skin looked after the full 8 treatments."
Zoe Ball
Further Information on Uneven Skin Tones, Blotchy Skin & Skin Spots
An uneven skin tone is most commonly caused by UV rays from the sun, however, age, hormonal changes, chemicals, and pollutants can also cause this condition. Additionally, the body itself too can cause uneven skin tones and blotchy skin by attacking the cells that produce melanin.
The SkinBase Facial™ also helps to stimulate new even skin growth.  In some cases more than one skin care treatment may be needed for satisfactory results, depending on the severity of your uneven and blotchy skin condition.
Before and after microdermabrasion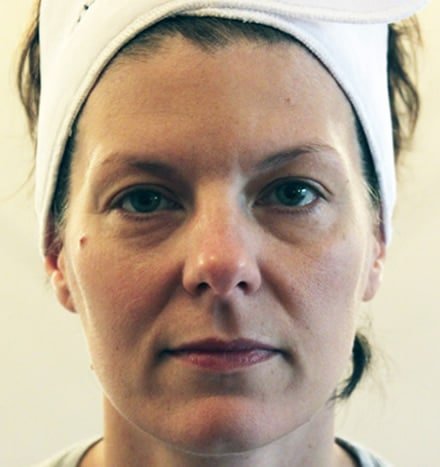 Before
"It's making me look outside, how I feel inside. I feel really good actually, feel fantastic. Quite surprised by the positive effects."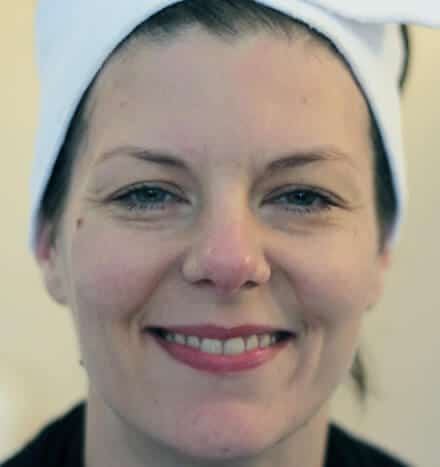 After
"The results of the treatment have been fantastic, and I didn't think it would be that beneficial to me so if I found that, then lots of other people are going to get even better results, so I would definitely recommend it."
Articles about Uneven Skin Tone from our Blog
After a discussion in the SkinBase office, it quickly became evident that most of us aren't super comfortable with all the different makeup elements to even out skin tone and ensure your skin and makeup look the best they can. Throughout this blog, we look at different ways that make up can help even out skin tone……
Whether it is a nasty outbreak of spots, the onset of premature ageing or uneven skin tone, at some stage everybody looks in the mirror and hates the appearance of their skin. Here are some handy tips to get you back on track to beautiful skin…
Revolutionising anti-ageing facials IPL Photorejuvenation has been revolutionising anti-ageing treatments, undoing the damage caused by over exposure to the sun. Let's face it, we've all done it. Lounging in the sun for far too long without sunscreen. If this is...