Microdermabrasion for Skin Pigmentation & Blemishes
Watch blemishes and pigmentation fade away with a course of SkinBase microdermabrasion treatments.
Safely Remove Unwanted Facial Pigmentation Blemishes
The SkinBase Facial™ was designed as a skin pigmentation treatment and can therefore vastly improve the appearance of facial pigmentation and skin blemishes.
Reasons for facial pigmentation (and elsewhere on the body) vary from over exposure to the sun, the use of oral or birth control pills, pregnancy and even chemicals found in certain perfumes, soaps and shampoos.
Regular microdermabrasion treatments are proven to show significant benefits as a skin pigmentation treatment, working on sun-damaged skin and to help remove unwanted facial pigmentation blemishes.
Why The SkinBase Facial™ for Facial Pigmentation & Facial Blemishes?
Our videos clearly show the amazing effects of The SkinBase Facial™ as an effective treatment for facial pigmentation and facial blemishes.
Progressive rather than aggressive treatment – each session reaches deeper into the skin to lift facial pigmentation
Obvious smoothing of the skin
Can be used on any skin tone from light to dark
Whilst pigmentation on the face is the most common concern, SkinBase can treat numerous areas on the body
Provides effective, visible results from the very first session
Skin is left feeling smooth and youthful with the added benefit of reducing skin blemishes
"The SkinBase Facial™ is a proven skin pigmentation treatment. When Chris decided to undertake a course of The SkinBase Facial™, she was looking to reduce the pigmentation on her face and neck whilst also hoping to smooth some fine lines on her face. After 8 weeks, the results of the SkinBase treatment for pigmentation was incredible – the face / neck pigmentation has almost completely disappeared and Chris' skin is smooth, youthful and radiant – a really fabulous and uplifting story."
Further Information on Facial Pigmentation & Skin Blemishes
There are many people who suffer from a variety of pigmented blemishes including freckles (ephelides), sunspots (solar lentigos) and pigmented birthmarks such as Café-au-lait macules and Becker's naevi.
Pigmented blemishes can be caused by numerous factors including genetic predisposition, sun damage, injury, irradiation and hormonal changes.
The SkinBase Facial will ultimately act as a treatment for your pigmentation, although the final result and the number of treatments depends on a number of factors including the type of lesion, skin type, the degree of sun tan, size and depth of the vessels and the location to be treated. Your SkinBase therapist will advise you on the number of treatments during your consultation session.
Following The SkinBase Facial™, it's imperative that you wear a high factor sunscreen as your face will have had layers of protective skin stripped back. Take a look at the SkinBase videos to see how others benefited from the SkinBase Facial as a pigmentation treatment to remove facial pigmentation and skin blemishes.
Before and after microdermabrasion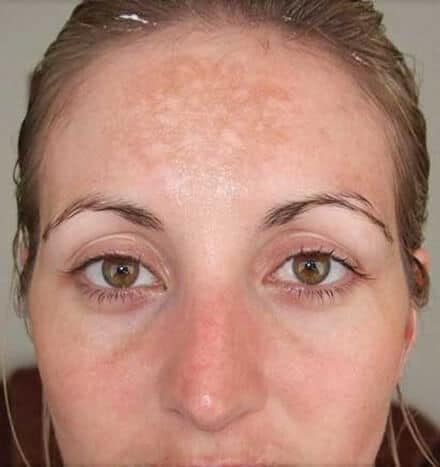 "To say it was a shock to get melasma at just 24 is an understatement. My confidence dropped significantly and I became fixated that people were looking at the pigmentation on my forehead"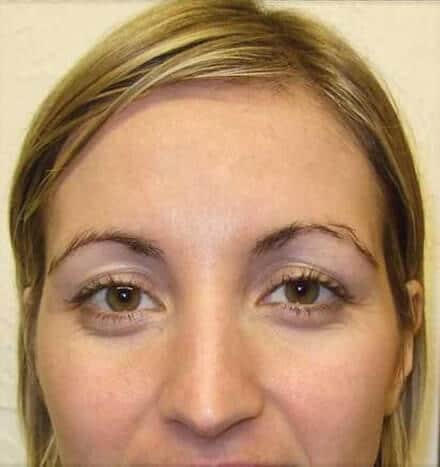 "After just four treatments there was a really big difference and now after six it's completely gone. I now recommend The SkinBase Facial™ to everybody."
Articles about Skin Pigmentation & Blemishes from our blog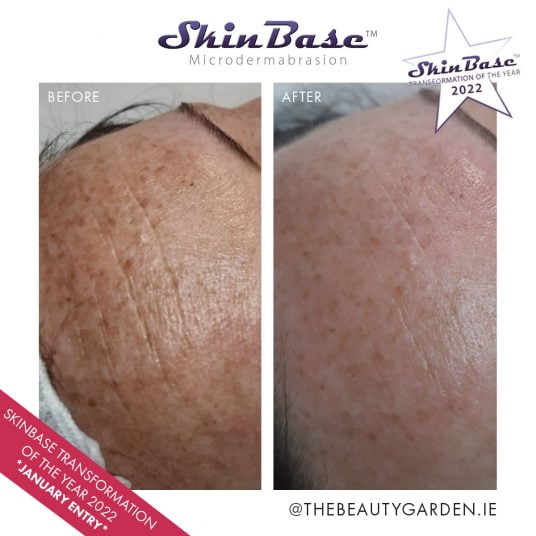 Collagen Lift
We are already seeing some fantastic results submitted for the Transformation of the year competition -and we are only just entering week 3! Our search has started to find the best transformation from a course of SkinBase IPL, MD or CL facials.
Read More »
Intense Pulsed Light
If you've ever noticed darker, discoloured patches appearing on your skin, particularly on or around your forehead and upper lip, then you have likely suffered
Read More »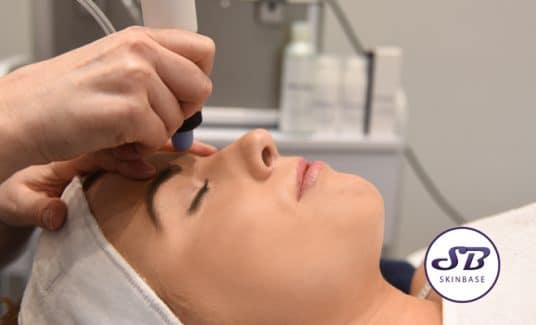 Dull & Tired Skin
It's Friday and we don't know about you, but we. are. exhausted. Anyone else look in the mirror today expecting to see a face which echoed that Friday feeling and left feeling sorely disappointed at the bags, break outs and dull skin staring back at them?
Help you skin catch up with your mood in just 30 minutes…
Read More »
Download Our Ultimate Guide to Pigmentation & Skin Blemishes
From sunburn to hormonal changes and infections, there are few of us who haven't experienced some sort of skin blemish, colour change or 'pigmentation'.
We've talked to the professionals, read and researched medical books and created a FREE easy-to-digest ebook to help you understand what causes these skin alterations and how you can treat them.