Dull Skin Treatment: Microdermabrasion
Microdermabrasion speeds up the body's normal rate of skin renewal. Gets rid of tired and dull patches and reveals new, fresh skin and a radiant glow.
What causes dull, tired looking skin?
As we age, our skin can lose its brightness and can start to look grey in appearance. When we're younger, our skin cells shed over 30 days but, as we get older, it can take up to 60 days, which causes a build up of dead skin cells and a dull looking complexion. This can speed up signs of ageing in your face and make you look older than you are or make you look tired.
We are also constantly exposed to the UV rays of the sun which can make our skin start to appear dry, tired and dull as a result of sun damage. This is the result of the outside layer of skin building up and not being exfoliated on a regular basis.
Build-up can be especially apparent to women and you may start to realise that your make-up does not look as fresh. This is because the make-up is absorbed into the accumulated dead skin cells on your face, resulting in a tired and dull look to your skin.
Dull skin lacks lustre and radiance and can make you look old, tired or run down. It is a common skin complaint that is easily resolved through microdermabrasion.
Microdermabrasion: The best facial for ageing, tired skin
Microdermabrasion can help you to rediscover youthful radiance and shine. By removing dead skin cells from the top layer of your skin The SkinBase Facial™ (microdermabrasion) speeds up the rate at which your skin would normally renew itself, helping to rid you of tired and dull patches to reveal new, fresh skin and provide a radiant glow. The treatment can be used on a number of skin types to treat the signs of ageing and improve your overall skin health.
Benefits of the SkinBase Facial include:
Revitalise tired skin by stimulating collagen and elastin formation
Immediate visible results for dull skin even after the first treatment
Perfect for congested, uneven skin with open pores – helps to tighten and brighten tired, dull skin
Variable control allowing for deeper exfoliation of blemished, uneven, blotchy skin
You can return to your normal lifestyle immediately – a 'lunchtime facial'
Fresh faced feeling after a number of treatments resulting in less need for make up
Through neglect, nutritional deficiency, pollution, poor lifestyles or just bad genetics, your skin can become grey and tired. The SkinBase Facial™ is proven to help revitalise dull and tired skin – take a look at our videos of real women who have experienced the results.
Before and after microdermabrasion
SkinBase MD client x 5 treatments at Clare Marie Beauty Therapy
"I had a course of Microdermabrasion done on my face and neck. I hadn't had anything like this before and Clare put me at ease by explaining what she was going to do. After 5 weeks of treatment my skin feels much smoother and healthier looking with no blemishes and the wrinkles under my chin and neck have disappeared"​
SkinBase MD client x 6 treatments at Ocean Beauty
"I wasn't too sure what to expect at first, a fancy new treatment to try - but WOW! My skin looks and feels amazing, i'm not one to wear make up everyday (busy mum life) but would always feel conscious when i didn't, now i don't have to! The glow is unreal!"
Articles about Dull & Tired Skin from our Blog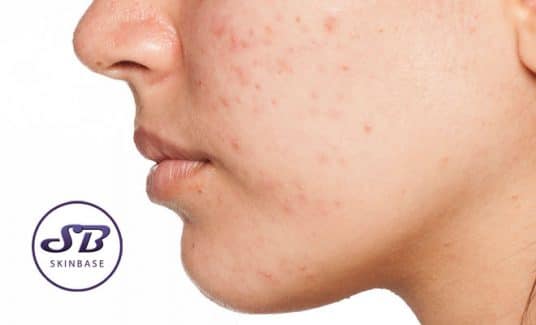 Acne & Acne Scarring
We talk a lot about the pure beautification benefits that the SkinBase facial can have on the likes of tired, dull and ageing skin, but it's equally as important to note the benefits for more traumatic skin problems too.
Read More »
Dull & Tired Skin
It's time to ramp up your skincare routine and help keep dry winter skin at bay. Here are our top tips for soothing dry and itchy winter skin.
Read More »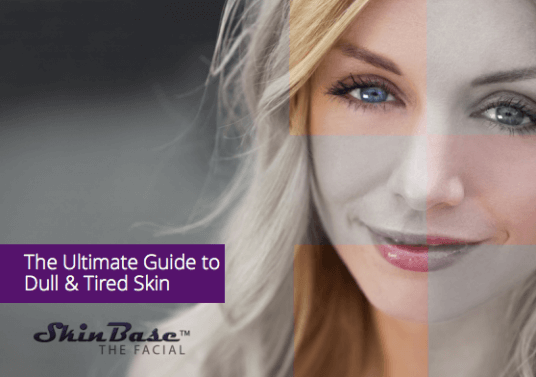 Ageing Skin
Due to popular demand, the third of our FREE ebooks focusing on the problems and treatment of skin conditions ranging from acne to ageing is ready.
This time we're tackling Dull & Tired skin – something we're sure pretty much all of you can relate to…
Take a look inside for the download link. Enjoy!
Read More »
Download Our Ultimate Beauty Guide for Dull & Tired Skin
Suffering from acne or acne scarring? At SkinBase it's one of our most common skin complaints. We've compiled a brilliant FREE ebook to give you information and top tips to understand what acne is, why you get it and most importantly how to get rid of it.
Want clear skin? Download this guide!