Microdermabrasion for Ageing Skin
Microdermabrasion is a simple, straightforward and painless anti-ageing treatment for ageing skin
Microdermabrasion for Ageing Skin
You're keen to find an anti-ageing treatment that regains youthful looks, but you're obviously wary of invasive surgical procedures.
If you're one of the thousands who are looking for an anti-ageing treatment and an answer to ageing skin, The SkinBase Facial™ is a perfect option.
The top layer of dead (ageing) skin cells is removed using a fine jet of abrasive crystals. This promotes collagen production in the skin, resulting in fresher, younger looking skin.
Why The SkinBase™ Facial as an Anti Ageing Treatment for Ageing Skin?
Our videos clearly show the amazing effects of The SkinBase Facial™ as an effective anti-ageing treatment for ageing skin.
It's a simple, straightforward and painless anti ageing treatment for ageing skin
It's as effective as many more invasive surgical procedures, such as laser skin resurfacing, and does not require anaesthesia
It enables you to return to your daily routine (with younger looking skin!) with minimal disruption after treatment – (It's known as the "lunchtime facial"!)
It works on all types of ageing skin, including dark skin and sensitive skin
It's more affordable than many other cosmetic anti ageing skin treatments
You're left with glowing, radiant skin and younger looking skin – it's the one-stop-shop answer to anti ageing skin care
"All of us are looking for a successful anti ageing skin care treatment. We're all getting older and it's easy to have years when you neglect your ageing skin. Busy mum of two, Rachel was feeling as though her ageing skin was making her feel older than she should – young children and a hectic life with little time to take perfect an anti ageing skin care routine for her ageing skin left her looking in the mirror and realising fine lines were beginning to show. The 8-week SkinBase Facial™ had a dramatic effect on Rachel's ageing skin & feelings towards both how she looked and felt, as well as treating her caesarean scar – with hugely positive implications."
How does microdermabrasion reveal fresher, younger looking skin?
The SkinBase Facial™ targets the top layers of the skin, called the "epidermis". As new cells are created, they push the older, ageing dead cells up and eventually off the body.
Microdermabrasion treatment helps remove ageing skin cells and damaged skin layers to reveal fresher, younger looking skin and a dazzling complexion.
The anti-ageing microdermabrasion procedure is simple and effective, and it can rejuvenate your ageing skin's appearance in a short time with little or no discomfort.
Microdermabrasion via The SkinBase Facial™ is ideally suited for a person who has ageing skin or skin that has been damaged by over-exposure to the sun.
We're all looking for an anti ageing treatment that actually works and microdermabrasion treatments polish and soften the skin, reducing fine lines and age spots on the face.
The process is used to treat areas prone to fine lines and wrinkles. Often these lines are next to the eyes, on the cheeks, on the forehead, and the area around the mouth.
To help avoid any risks and speed up recovery for your ageing skin, it is important to avoid exposure to the sun for at least 7 days after the treatment and to use high factor SPF every time you venture outdoors.
Don't forget also to moisturise your skin thoroughly in the days following the treatment (which you should do anyway if you want to maintain younger looking skin!)
Avoid any harsh products such as exfoliating scrubs and glycolic acid creams as these can be detrimental to ageing skin renewal.
Before and after microdermabrasion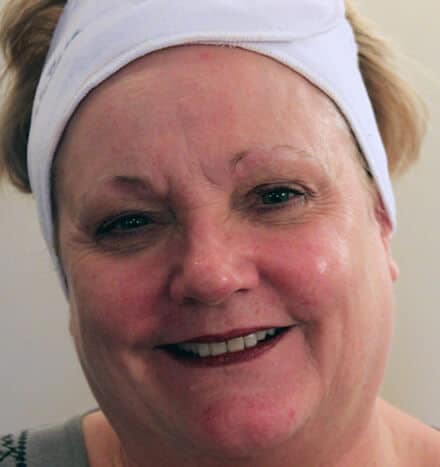 "I can't begin to describe what this treatment's done for me, my skin feels absolutely great and I feel great. I feel really confident now."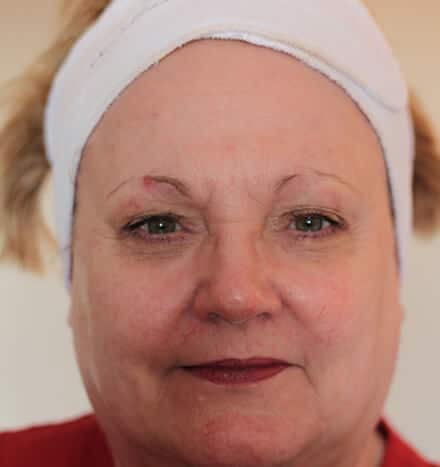 "I can't wait for the end results. I can't actually believe what it [SkinBase treatment] has done, I've seen vast improvements and I'm really pleased."
Articles about Ageing Skin from our Blog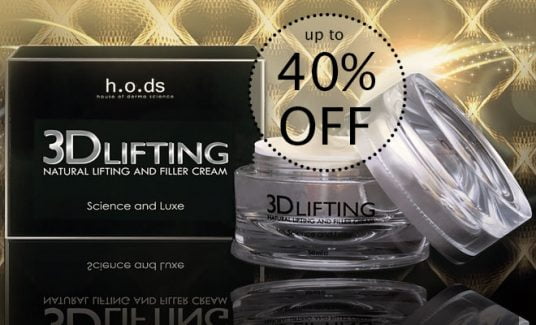 Ageing Skin
If you prefer to send a physical gift on Mother's Day then why not treat someone special to some luxurious skincare products? We have an amazing offer for the next few weeks on our 3D Lifting Cream.
Read More »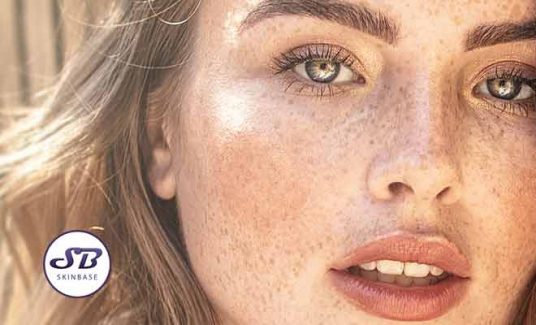 Ageing Skin
We women spend an awful lot of money on 'skin savers'. The only problem is, sometimes they work, and sometimes they don't, but most of the time they will take a large chunk out of your wallet. Here are some suggestions for some skin savers that will be so kind to your wallet. Enjoy!
Read More »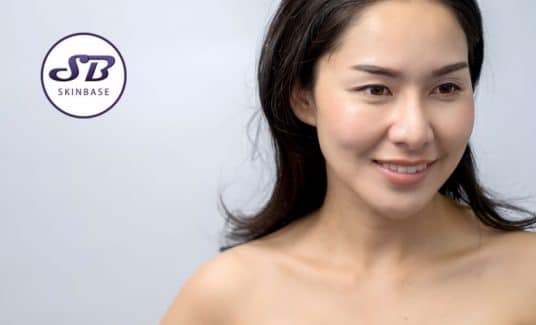 Ageing Skin
As we get older our skin's ability to turn over new healthy skin cells slows down. Sun damage, and even everyday facial movements like smiling or frowning cause faint lines to surface and deepen into wrinkles over time.
As you age, the connective tissue and collagen in your face isn't as strong or supportive (so we lose the 'plumpness' and elasticity we once had). Skin begins to age after the age of 25, but of course not dramatically so at this point. However during our 30s, certainly, changes can be seen. Here are some of our top tips, direct from our SkinBase Ageing Skin Guide, which aim to help you avoid ageing skin…
Read More »
Download Our Ultimate Beauty Guide for Ageing Skin
The SkinBase™ 'Ultimate Ageing Skin Guide' has been created by beauty industry professionals. It's packed full of practical hints and tips.
If you want younger looking skin, you need this guide!