Microdermabrasion Before and After
A picture speaks a thousand words, see the results from microdermabrasion treatments (The SkinBase™ Facial) from just some of our happy clients. You can also find out more about what to expect before and after your microdermabrasion treatment.
The skin is our body's largest and most complex organ, and it comes with its fair share of problems; acne, lines, wrinkles,, hyper-pigmentation, the list goes on. So what can you do to help combat these issues?
Introducing The SkinBase™ Facial. Using the established technique of crystal microdermabrasion which gently exfoliates the outermost layers of your skin promoting growth of new skin cells. Studies have shown the improvements can even be seen in the deeper layers of the skin (dermis) giving fantastic results over a course of treatments.
But don't just take our word for it, our client microdermabrasion before & after images speak for themselves. And if you'd like to know more about this amazing treatment, a good place to start would be our 'what is microdermabrasion?' page.
Microdermabrasion: What to expect
If you've never had a microdermabrasion treatment before, you might want to know more about what to expect before and after your treatment.
You do not need to do any preparation before having your treatment. Your therapist will let you know about anything you need to do before you arrive so follow their instructions. 
Usual instructions include:
Avoiding waxing or tanning before the treatment

Avoid exfoliating creams for a few days prior to your treatment

No injectables or fillers for 14 days before treatment.
Your therapist will advise you on the aftercare instructions recommended after your microdermabrasion treatment.
Immediately after the treatment, you may experience some redness in the treated area but this should clear up within a few hours. Most people return to their normal daily routine straight after the treatment. Your skin may feel a little sensitive until your skin fully heals so make sure you avoid sun exposure and wear SPF when going outside.
After one treatment, you will start to see improvements in your skin such as looking smoother and a more even tone. However, we recommend further treatments to experience the full benefits of The SkinBase Facial. Your therapist will be able to provide recommendations on how many treatments will be required for your skin. Ongoing results are also dependent on your skin care routine and how well you look after your skin.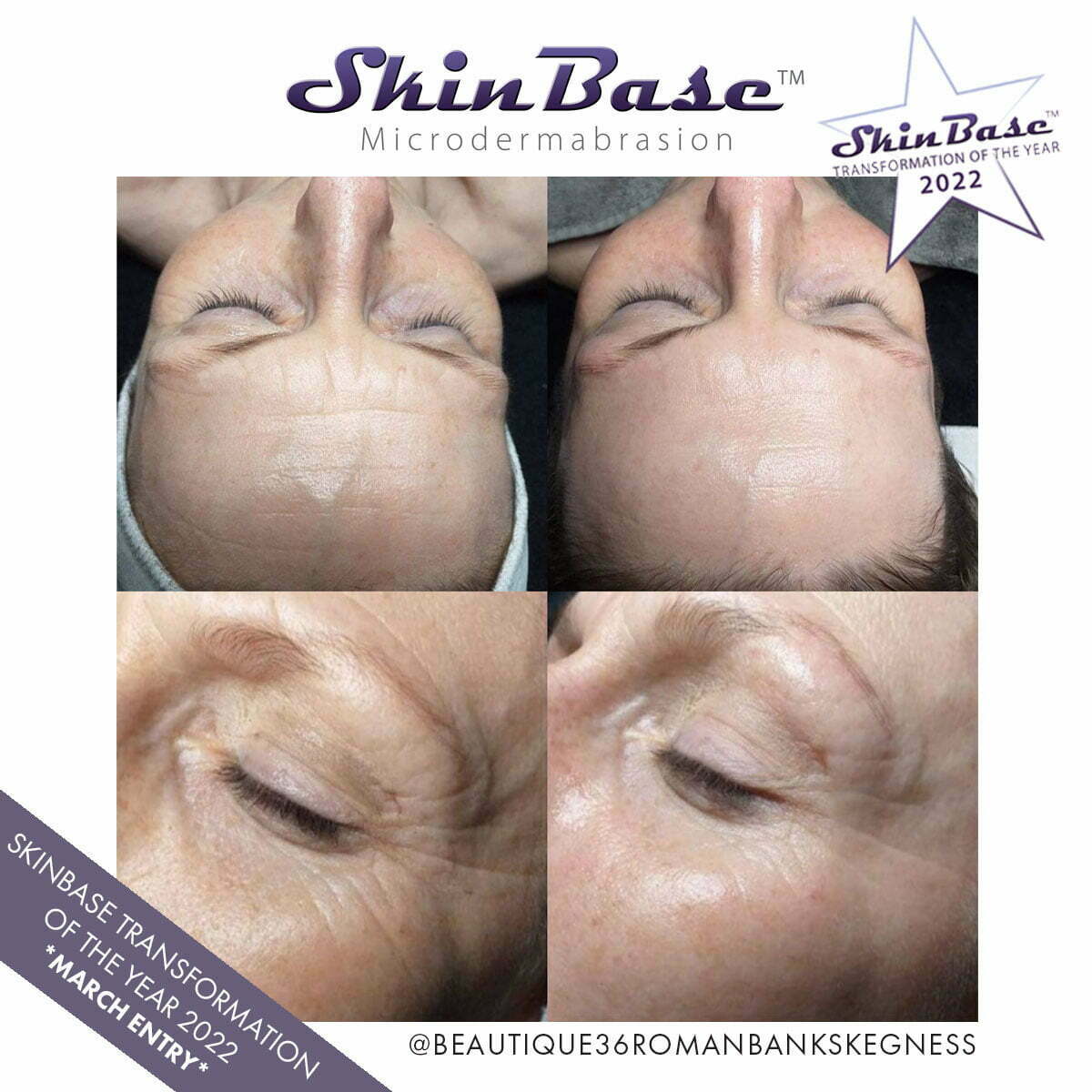 "I love the way the treatment makes my skin feel, like it's all shiny and new.  Donna made me feel completely at ease about what to expect and it wasn't at all uncomfortable. 
Having the treatment is my little bit of self care as I love how it makes me feel and having an hour to myself 
I'm blown away by the results I have less blocked pores, a more even skin tone and my fine lines are reduced. my skin feels luminous weeks after the treatment 
Thank you so much Donna – your a miracle worker and I appreciate the time, energy and passion you put into every session."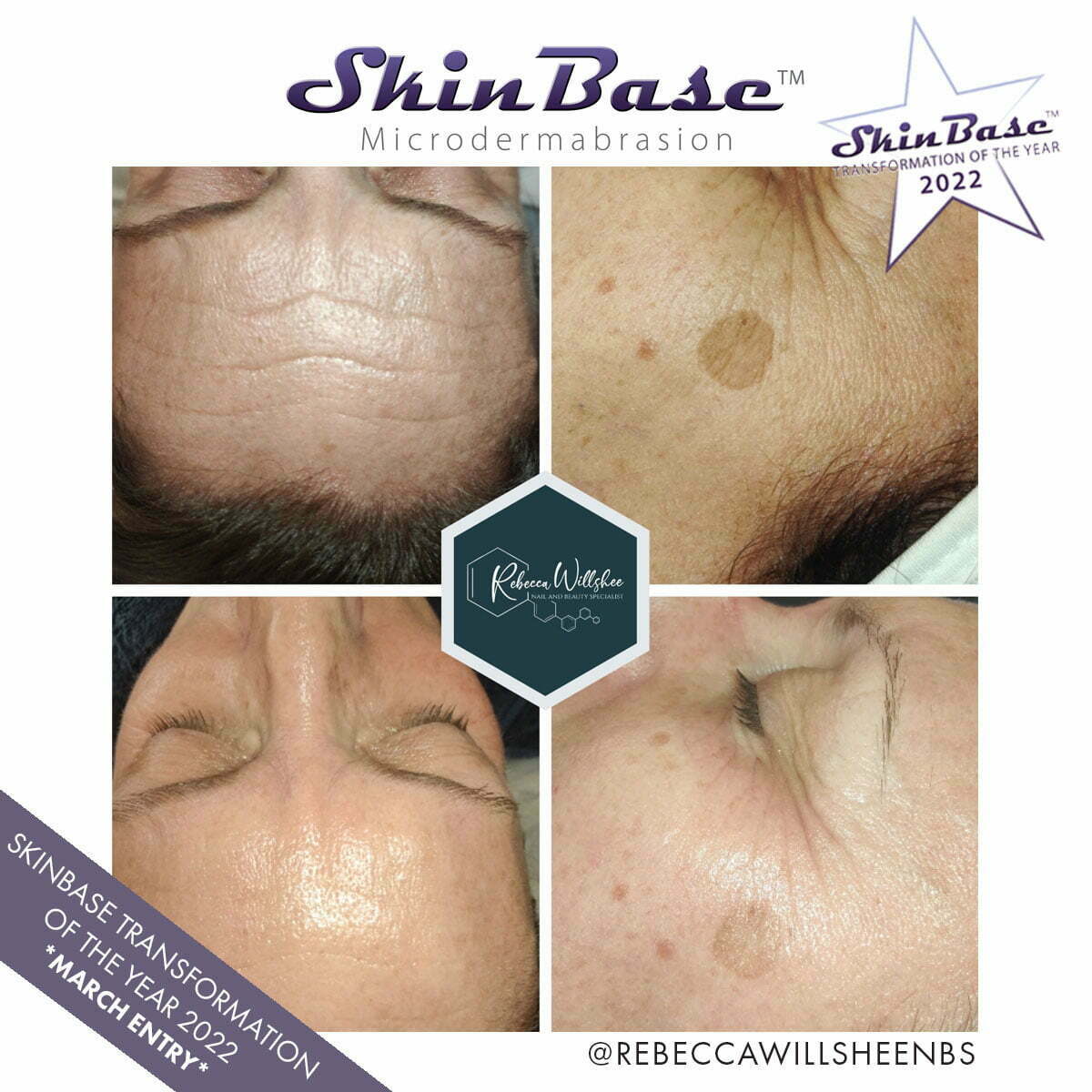 "At the age of fifty something this is the first time I have pampered myself by having the 6 week SkinBase Microdermabrasion Facial treatment. I have been truly  amazed by the results and would recommend without doubt. My skin feels fresh, invigorated and my pigmentation spot on my check has lightened dramatically, which I am absolutely thrilled with. On the back of my results have consciously began taking in more water to hydrate my skin as I now know the impact this has together with the treatment received."
"It makes me so happy having these treatments, it's like a miracle! My skin is so much more lighter and they no longer look like bruises, my mum is really happy too and lots of people have noticed, I'm well pleased, I can't believe it! It's just an amazing feeling not waking up stressing I look like I've got black eyes, really was depressing me can't wait to carry on the treatment! "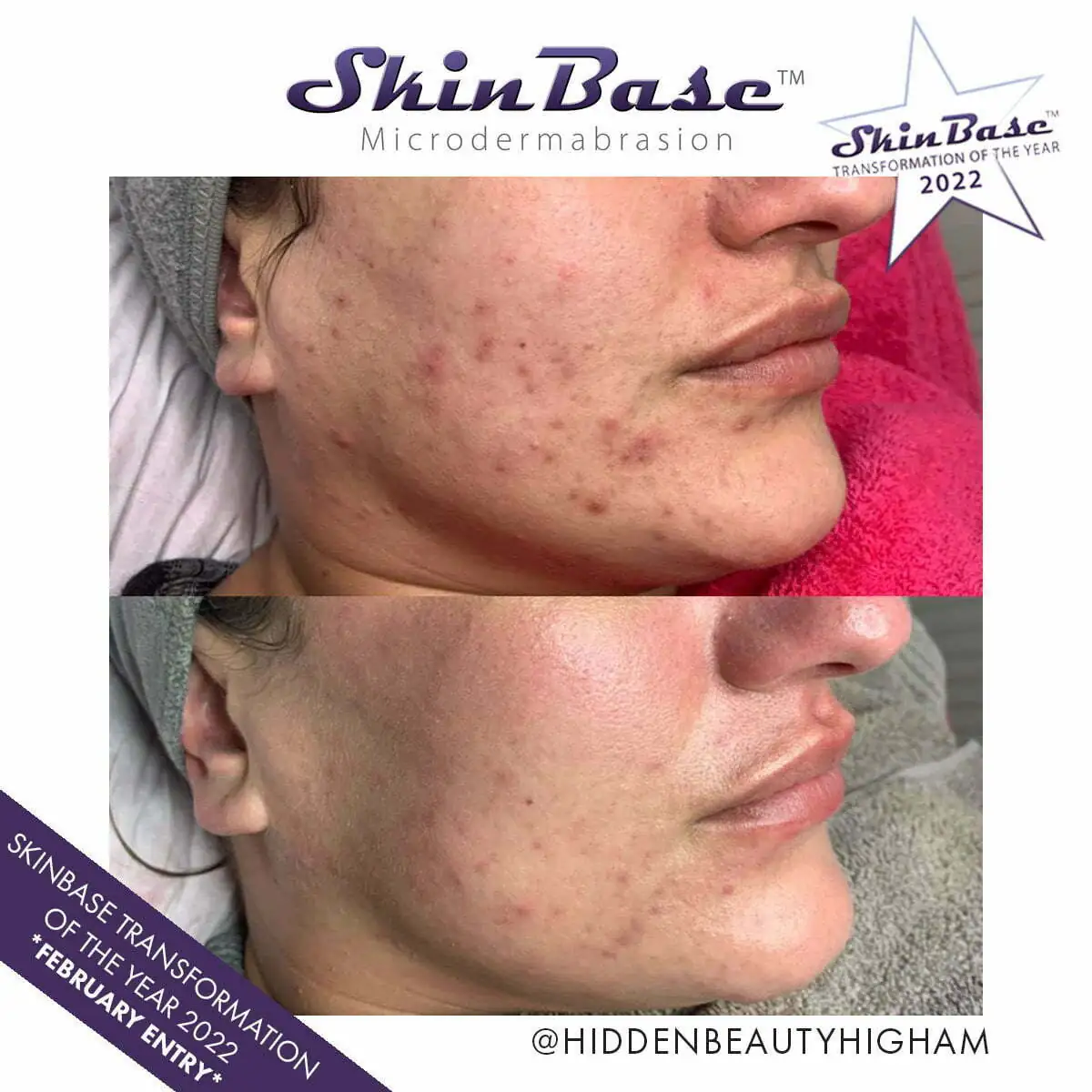 "It is safe to say, it was the best investment I have EVER made. Sarah explained the treatment in so much detail and her passion for the treatment filled me so much confidence – I couldn't resist but try! 
From just the first treatment, I felt the benefits of Microdermabrasion. My skin felt smoother, clearer & brighter! And it just got better and better each week. 
I still continue to visit Hidden Beauty for a monthly Microdermabrasion facial to help keep my skin feeling it's very best. 
I highly recommend this facial! Before beginning my skincare journey, I wouldn't leave the house without any make up on but now I can go out proudly makeup free!"
"Booked in with ocean for course of 6 MD, i wasn't too sure what to expect at first, a fancy new treatment to try – but WOW! My skin looks and feels amazing, i'm not one to wear make up everyday (busy mum life) but would always feel conscious when i didn't, now I don't have to! The glow is unreal! And to top it off Ocean is such a lovely person, she makes you feel so comfortable! "
 "I know Hayley is well known for her pedicures (known as 'the foot lady') but even so, the results surpassed my every expectation. Combined with a series of microdermabrasion treatments (not always weekly due to life getting in the way) along with strict homecare we were able to achieve unimaginable results. I'm delighted."
Find Your Local SkinBase™ Therapist
SkinBase™ is the leading microdermabrasion treatment and winner of Best Advanced Treatment 2018 and 2019 at the National Beauty Awards. With over 2,200 accredited salons and spas in the UK & Ireland, there's bound to be a salon near you.
Are you a beauty professional, and would like to offer SkinBase™ treatments? Find out more.