The SkinBase™ Microdermabrasion Machine

An additional revenue stream for your beauty salon. Earn an extra £50-£90 per hour from day one, with no risk.

No investment required with our Pay-as-you-go plan.
Book a no obligation FREE 2 week trial 
Excellent profit margins
You can make profits of £50-£90 per hour. A high quality treatment for your client and high margins for your clinic or salon. 
Your clients will see the best results from a course of 6-8 treatments (see results below). This should be followed up with monthly maintenance treatments to preserve the fantastic results -meaning you benefit from increased client retention and ongoing revenue.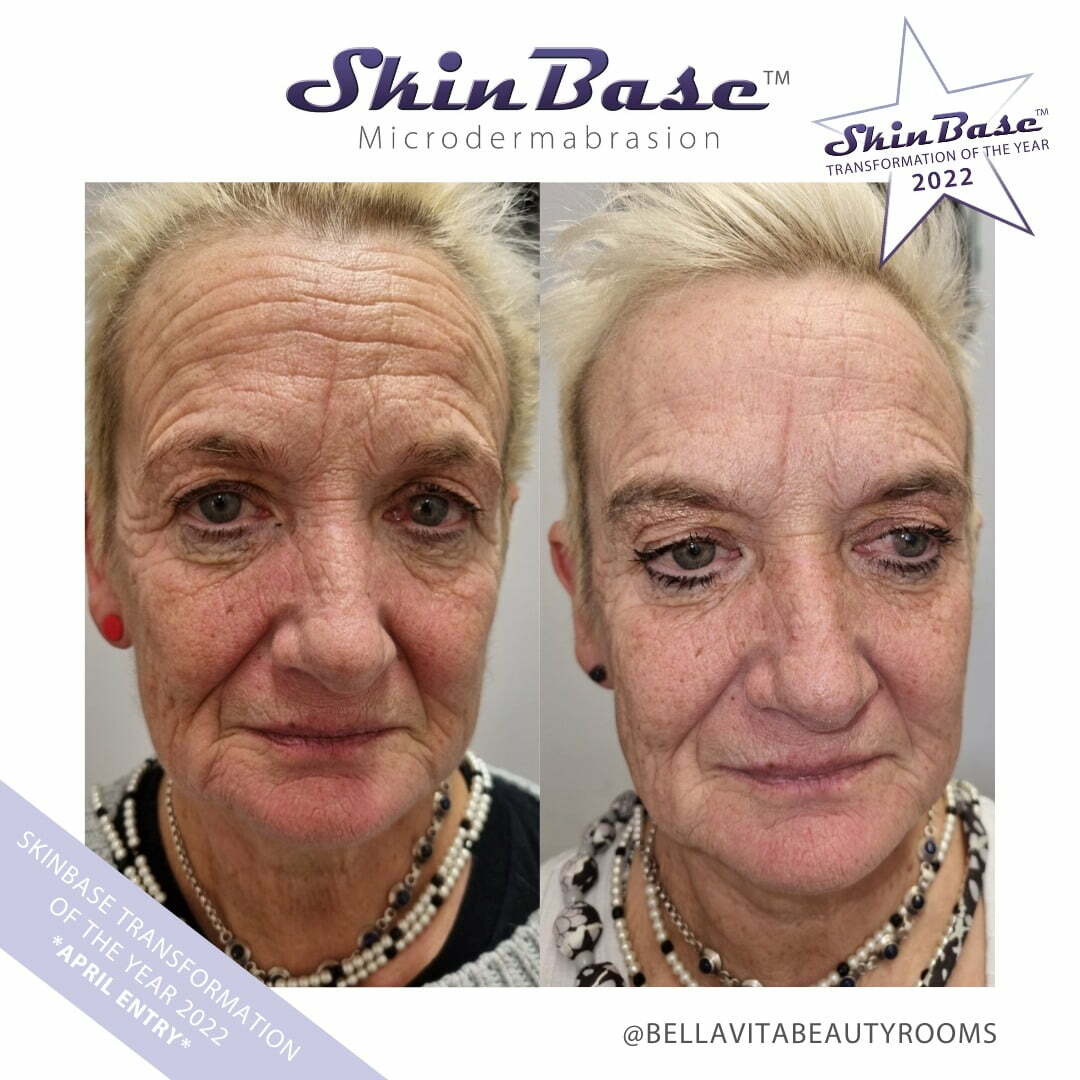 Microdermabrasion
Where it all started for SkinBase, this award-winning treatment is still a firm favourite with all of us here at SkinBase and we still see results that amaze us. It really can transform skin!
What is microdermabrasion? How does it work?
Microdermabrasion
is a deep exfoliating treatment that uses a jet of tiny crystals to dislodge the old, dead skin cells from the outer layer, revealing the fresh, new skin beneath. The vacuum action stimulates the microcirculation within the skin, which promotes collagen production.  
Microdermabrasion is a progressive treatment so for skin concerns like pigmentation and scarring your clients will continue to see improvements week by week.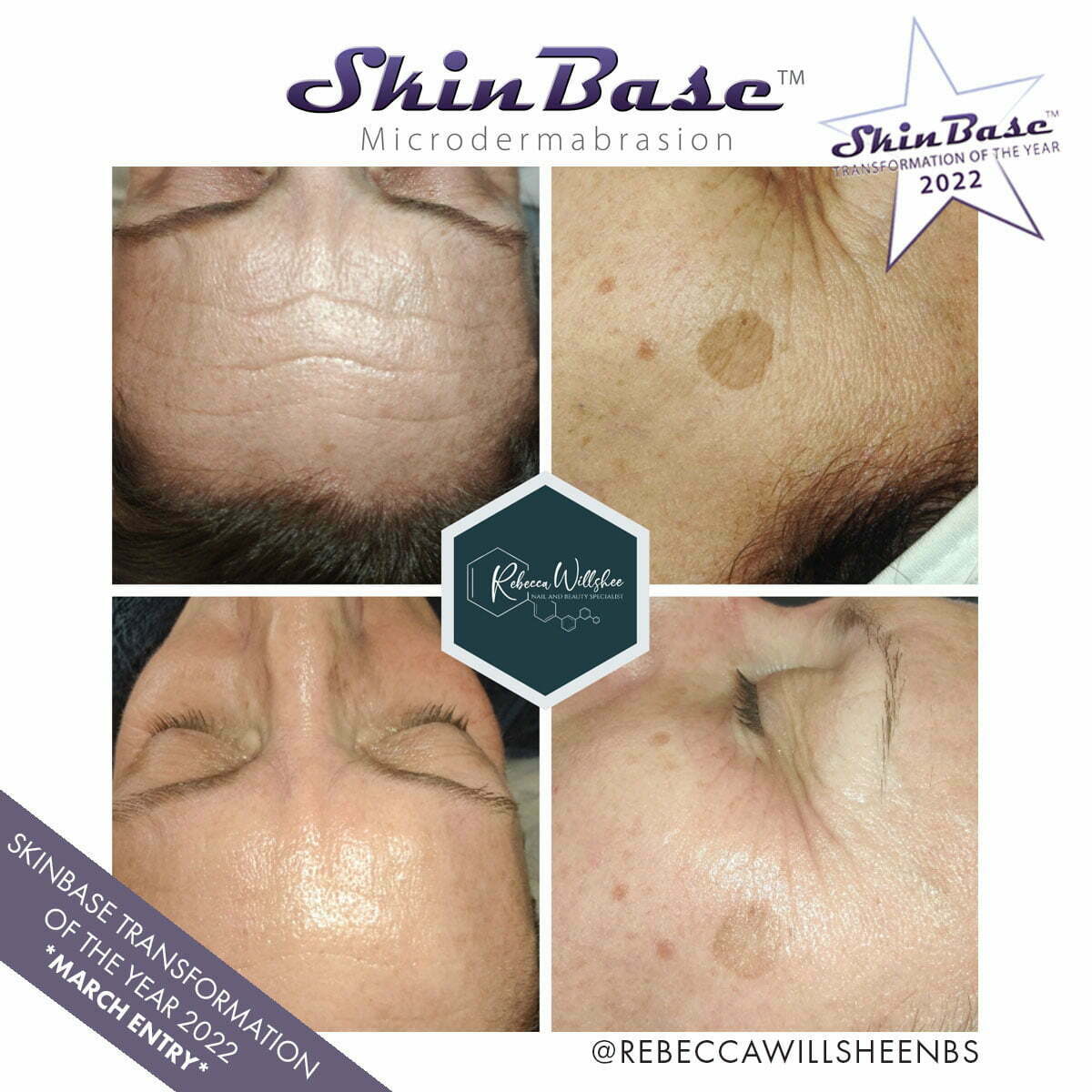 Get Visible Results for Clients
Results from the award-winning SkinBase microdermabrasion help it sell itself. 
A course of SkinBase Microdermabrasion helps to target client's skin concerns such as spots, blemishes, enlarged and blocked pores, acne scarring, uneven skin tone, pigmentation, dullness and fine lines.
You can even see results from the very first session! 
You aren't just investing in a machine to improve your client's appearance, you're investing in making clients feel good about themselves!
"It makes me so happy having these treatments, it's like a miracle! My skin is so much more lighter and they no longer look like bruises, my mum is really happy too and lots of people have noticed, I'm well pleased, I can't believe it! It's just an amazing feeling not waking up stressing I look like I've got black eyes, really was depressing me can't wait to carry on the treatment!
Enter The SkinBase Transformation of the Year competition
Throughout 2022, SkinBase will be searching for the very best client transformation from a course of SkinBase MD, IPL or Collagen Lift treatments. The winning client will jet off to Barbados with BBD$2000 to spend and enjoy 10 days of glorious sunshine and beautiful sandy beaches -and so will their SkinBase therapist!
Monthly Prizes
This is a fantastic way to incentivise your clients to book a course of treatments. Not only will they have amazing skin at the end, but you both have the chance to win a holiday or one of our monthly £500 gift card prizes.
Transformations
Take a look at just a selection of results from our SkinBase therapists. If you would like to start achieving results like these for your clients then book a free trial today. Try it for two weeks free of charge and see the results for yourself.
SkinBase Microdermabrasion Client Transformations
Please complete this form for the link to our professionals site and a copy of our brochure. We will be in touch to book you in for your free trial.
If you could add your contact number that would be great (but you don't have to!). We promise not to hound you with calls but we do like to speak to our potential new therapists wherever possible. If you do add your number, expect a call from one of our award winning Customer Service team.
Look forward to speaking with you soon.
All the best,
Richard Faulkner
MD, SkinBase UK