The SkinBase™ Intense Pulsed Light System

Medical CE certified system. Unrivalled results. An additional revenue stream for your business. Start earning from day one, with no risk.
SkinBase™ IPL. Boost your profits to £300+ per hour. 
Take your business to the next level with the SkinBase™ Intense Pulsed Light (IPL) system. With plans to suit every budget, boost your profits to over £300 per hour with a range of Aesthetic IPL treatments.
Provide your clients with the best in permanent hair reduction and skin rejuvenation treatments.
The SkinBase™ intense pulsed light machine is the most advanced technological systems in the aesthetic field, it is manufactured in Europe to  Medical CE certification standards.
Intense Pulsed Light – IPL
SkinBase™ IPL is an advanced system offering Permanent Hair Reduction, Photorejuvenation, Vascular Lesion treatment and Acne treatments.  
What is IPL? How does it work?
IPL emits beams of visible pulsed light onto the skin. In permanent hair reduction this light is absorbed by melanin in the hair to disable the hair follicle so it can no longer produce a hair.
Unwanted hair can be removed from most parts of the body including the legs, upper lip & chin, bikini line, underarm, back.
A slight warm tingling sensation best describes the feeling experienced during a SkinBase™ IPL treatment. This is minimised further by a specially developed cryo-handset which cools the skin. The SkinBase™ IPL is infinitely more comfortable than most conventional methods like waxing, laser and electrolysis and many other IPL or laser systems.
Get Results for Clients
We all want satisfied clients, us included!
Rest assured, SkinBase IPL will achieve great results for your clients (see a selection or results below) and our IPL Educators and support team will be on hand to provide ongoing help and advice.
We will help to make sure your IPL room has the correct requirements for carrying out treatments and provide all safety signage, LPA certification, risk assessments and local rules.
You aren't just investing in a machine with SkinBase, unlimited ongoing support from our trainers will be at your disposal.
Further training will be offered to introduce the Advanced Skin Photorejuvenation, Acne and Vascular Lesion treatments.
"I am absolutely over the moon with the results of my IPL. I used to get my bikini line waxed every six weeks at Serenity and shaved my underarms. I've now had 6 sessions of IPL on my bikini line and underarms, the results are amazing. I've noticed that I'm not getting ingrown hairs any more and the treated areas are really smooth with very minimal hair growth. I find the IPL sessions painless and Marianne always makes me feel comfortable and at ease, I enjoy catching up with her during the sessions. I wish I had got IPL years ago, it's amazing not having to shave my underarms every couple of days or keep up with waxing."
Enter The SkinBase Transformation of the Year competition
Throughout 2022, SkinBase will be searching for the very best client transformation from a course of SkinBase MD, IPL or Collagen Lift treatments. The winning client will jet off to Barbados with BBD$2000 to spend and enjoy 10 days of glorious sunshine and beautiful sandy beaches -and so will their SkinBase therapist!
Monthly Prizes
This is a fantastic way to incentivise your clients.  Not only will they look amazing at the end, but you both have the chance to win a holiday or one of our monthly £500 gift card prizes.
Transformations
Take a look at just a selection of results from our SkinBase IPL therapists. If you would like to start achieving results like these,  fill out the short form below and we will be in touch with more information. 
SkinBase IPL Client Transformations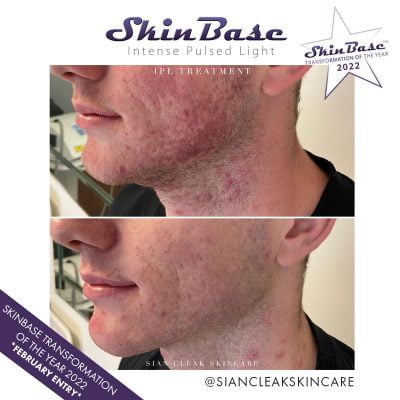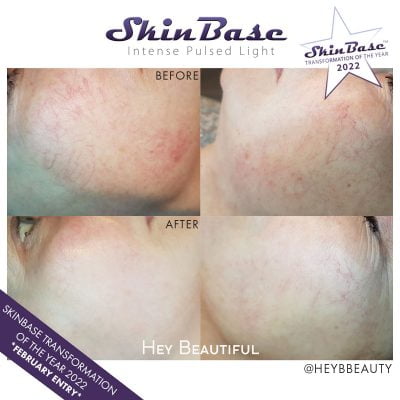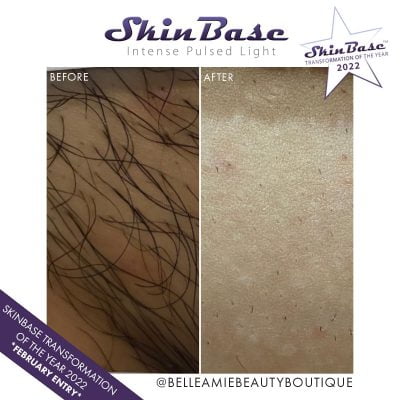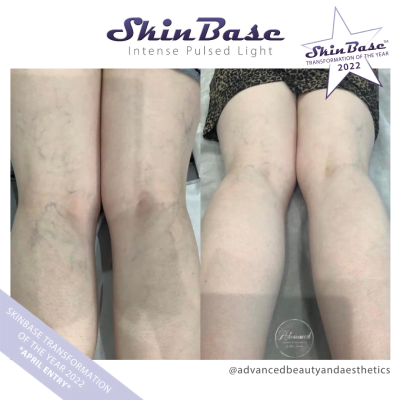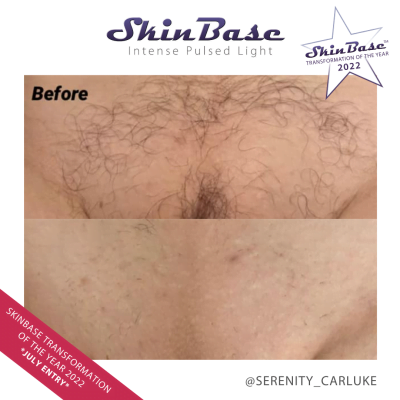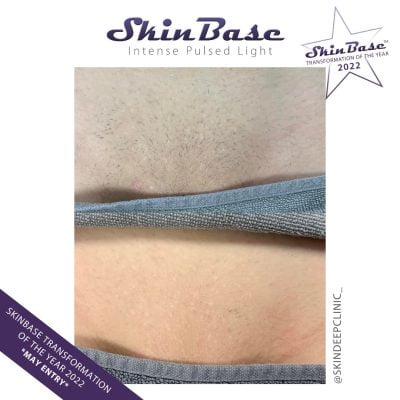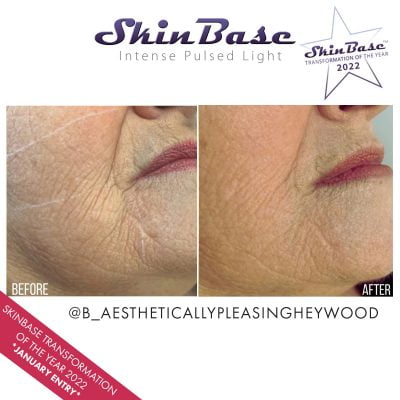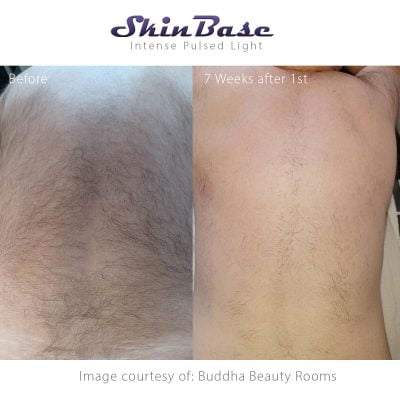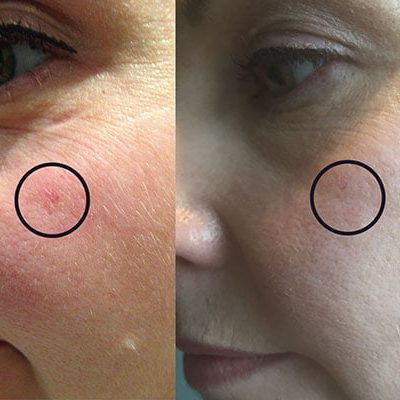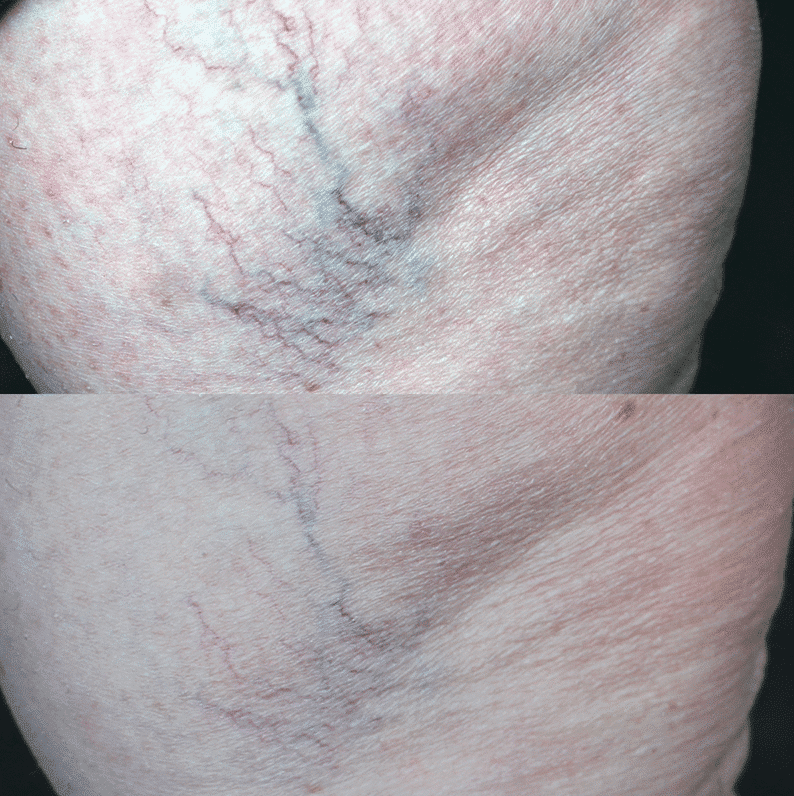 Please complete this form for the link to our professionals site and a copy of our brochure.
We will be in touch to get you set up with SkinBase IPL.
If you could add your contact number that would be great (but you don't have to!). We promise not to hound you with calls but we do like to speak to you wherever possible, as we are sure you have lots of questions. If you do add your number, expect a call from an IPL Account Manager from our award winning Customer Service team.
Look forward to speaking with you soon.
All the best,
Richard Faulkner
MD, SkinBase UK