Intense Pulsed Light Before and After
A picture speaks a thousand words, see the results from The SkinBase™ Facial from just some of our happy clients.
Client success stories from SkinBase™ Practitioners
The skin is our body's largest and most complex organ, and it comes with its fair share of problems; acne, lines, wrinkles, hypo-pigmentation, hyper-pigmentation, the list goes on. So what can you do to help combat these issues?
The SkinBase™ IPL  uses intense light therapy to help combat these issues without the need for more costly or time consuming techniques such as surgery. Our clients have achieved some fantastic results in as little as two to three treatments.
But don't just take our word for it, our client IPL before & after images speak for themselves.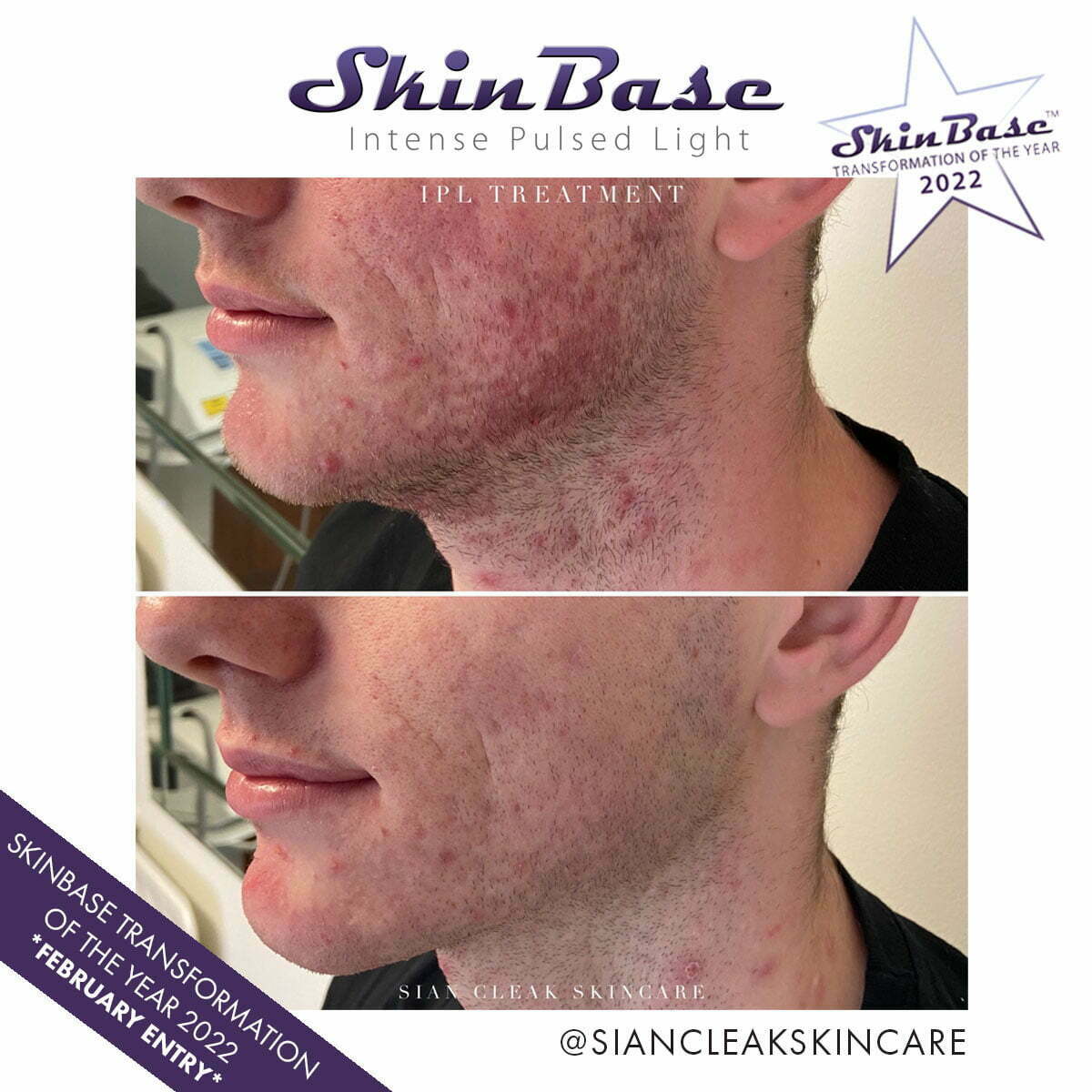 8 x IPL Acne Treatments 
"Before I started my treatment I had a large issue with confidence about my skin, simply because it's the first thing you see when meeting a person. It hurt me knowing all the different skin cleaning products I tried were not working well, and that all people would see when they first meet me was my poor skin then in turn the anxiety of displaying good hygiene while having acne.
After a while I thought to myself " There has got to be something I can do about this " and started to looking up places I could get skin treatments and that is when I came a across Sian Cleak. I went to see what could be done, we sat down and went through my treatment options. I was sceptical if the treatment would work but I didn't have much too lose, I started and after just one treatment there were results!
This gave me a little hope that I would not be trapped in a life with poor skin.
Not a day after I started this treatment do I regret it; I wouldn't change a thing. My skin is probably the best it's ever been. This treatment has transformed what I thought to be an inexplicable mess into an exquisite piece I am proud to call my skin".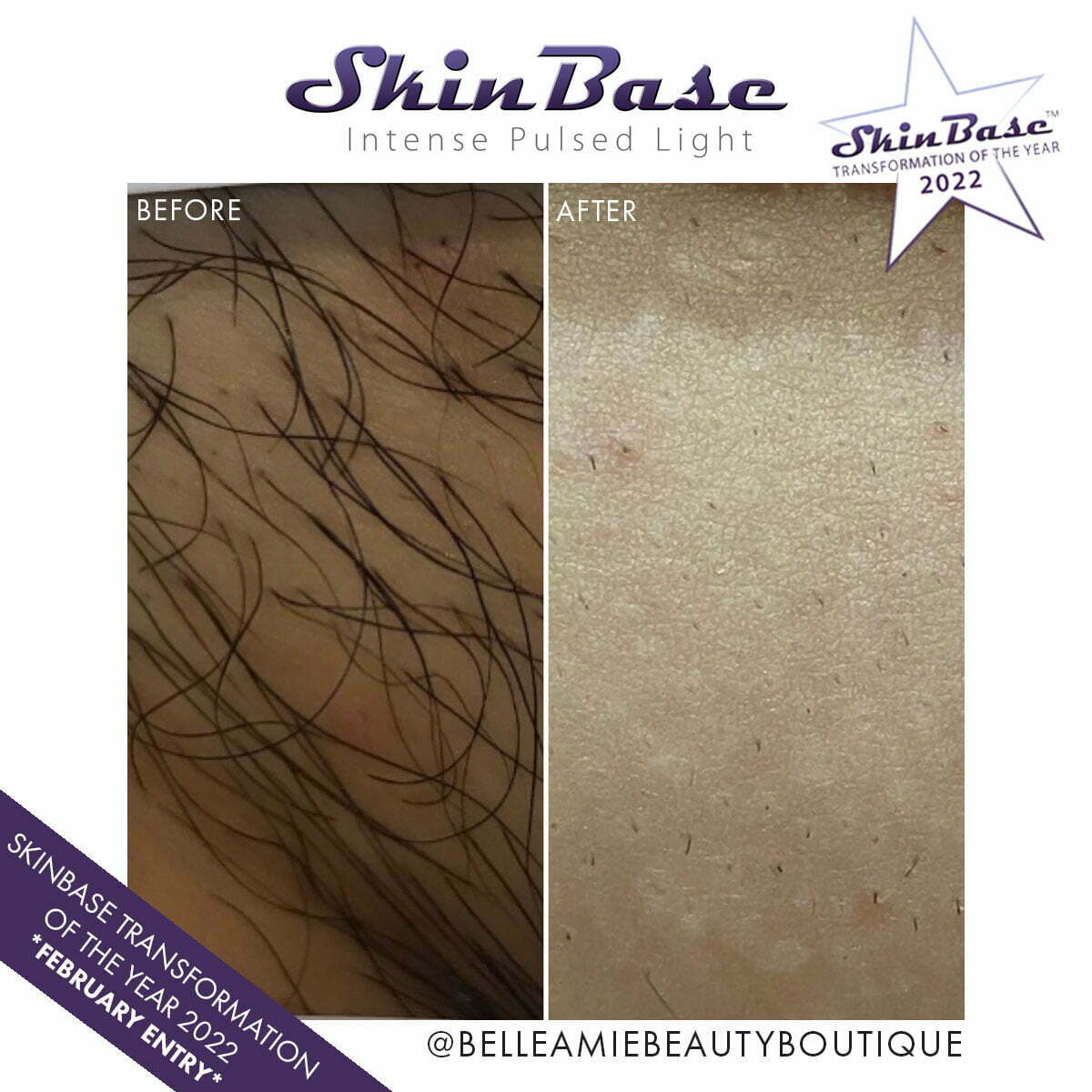 15 x IPL Hair Treatments
"I am so pleased that I swapped  from bikini line waxing to IPL hair reduction –  it's completely pain free and I am so impressed with the results. As always, Rachel put me at ease and was very knowledgeable on the treatment. The before and after photos speak for themselves, I would highly recommend IPL hair reduction at Belle Amie Beauty Boutique. The before photo is after 1.5 years of Hollywood waxes – amazing results from the IPL!"
3 x IPL Vascular treatments
2 x IPL Photorejuvenation treatments
"I have had red veins on my cheeks since I was a little girl, I have tried various different types of makeup to try and camouflage them. Nothing seemed to work. I have tried electrolysis, laser and I have had sclerotherapy, they helped slightly but I gave up over the years. Then over the lockdown, I found Lise. I have had a course of IPL treatments and go back for top up treatments when needed.
I have never been so happy with my skin/face in all of my life. I have even been out without make up which is a first for me. My treatment has truly changed my life for the better."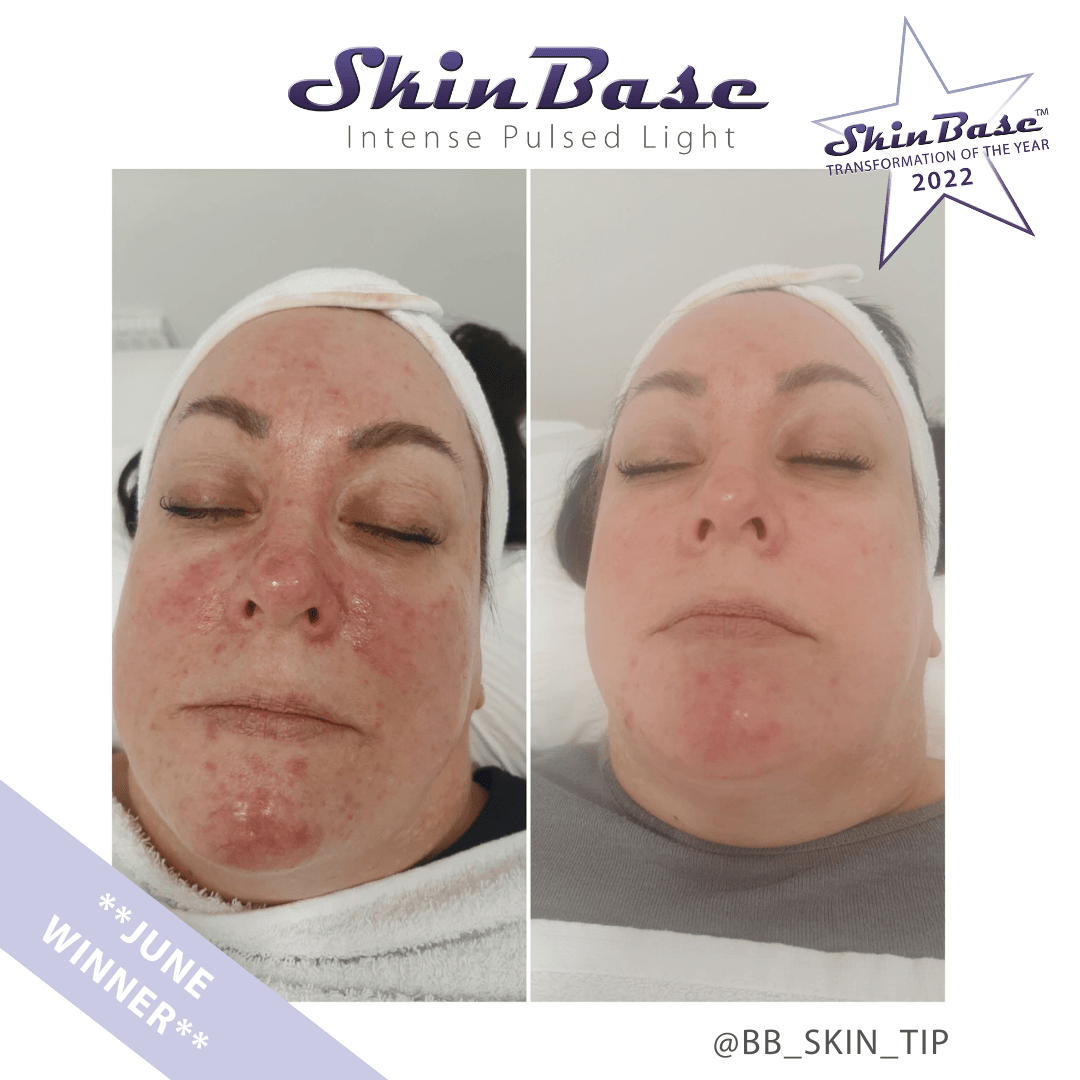 3 x IPL Vascular treatments
3 x IPL Photorejuvenation treatments
" My skin has been problematic most of my adult life with rosacea, thread veins, sun damage and acne scarring. I have tried many facial skin products in the past, with little success and have resorted to fairly heavy make-up daily. 
I came to see Beatrice at Skin Tip feeling hopeful but not too optimistic that IPL could help. I had 6 IPL treatments in total for rejuvenation and vascular lesions and I am so amazed!
The improvement in my skin tone, texture and redness are fantastic and I'm able to wear the most minimal of make-up most days. My skin has never looked so good and I am so happy!"
6 x IPL Hair treatments
"I am absolutely over the moon with the results of my IPL. I used to get my bikini line waxed every six weeks at Serenity and shaved my underarms. I've now had 6 sessions of IPL on my bikini line and underarms, the results are amazing. I've noticed that I'm not getting ingrown hairs any more and the treated areas are really smooth with very minimal hair growth. I find the IPL sessions painless and Marianne always makes me feel comfortable and at ease, I enjoy catching up with her during the sessions. I wish I had got IPL years ago, it's amazing not having to shave my underarms every couple of days or keep up with waxing."
8 x IPL Hair treatments
"Before starting the permanent hair reduction treatments, I used to wax my face and neck twice a week. Struggling with facial hair growth is so stressful and it affected my self-esteem throughout the years.
8 sessions in and I didn't shave the area for 7 weeks now, my skin feels smooth and looks clearer. My self-esteem is up again, I am so happy that I opted for permanent hair reduction. Thank you so much Beatrice. You are the best!"
Find Your Local SkinBase™ Therapist
SkinBase™ is the leading microdermabrasion treatment and winner of Best Advanced Treatment 2018 and 2019 at the National Beauty Awards. With over 2,200 accredited salons and spas in the UK & Ireland, there's bound to be a salon near you.
Are you a beauty professional, and would like to offer SkinBase™ treatments? Find out more.