Intense Pulsed Light Treatment
SkinBase™ Intense Pulsed Light Treatment can deliver excellent results in just a few, short treatments.
Intense Pulsed Light from SkinBase™
The latest about Intense Pulsed Light from our blog
Spider veins are those tiny veins that often appear on the body. Let's find out 3 ways to combat spider veins, including SkinBase IPL.
Read More »
Almost everyone experiences acne on their face at some point in their lives. IPL for acne is a great choice of treatment.
Read More »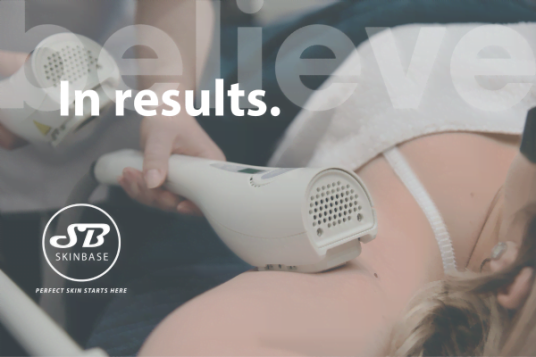 The best time for hair removal is right now, as IPL works best on untanned skin. Fit in your course and be hair free by the summer.
Read More »
Find Your Local SkinBase™ Therapist
SkinBase™ is the leading microdermabrasion treatment and winner of Best Advanced Treatment 2018 and 2019 at the National Beauty Awards. With over 2,200 accredited salons and spas in the UK & Ireland, there's bound to be a salon near you.
Are you a beauty professional, and would like to offer SkinBase™ treatments? Find out more.