How Does Collagen Lift Work?
Collagen Lift uses the body's own natural healing to turn back the clock on ageing. Results can be seen instantly!
Turn back the clock with the latest skin tightening treatment from SkinBase
Collagen keeps skin plump and firm, but the body produces less each year causing skin to lose its elasticity as we age. The common signs of ageing such as fine lines and wrinkles occur as a result of poor muscle tone.
Our latest treatment, Collagen Lift ™ helps by stimulating the body's own natural production of collagen and elastin to reverse the effects of skin ageing – and it's seriously effective!
During treatment, a ceramic wand delivers waves of radio frequency energy to realign fibres within the skin. The deeper levels of the skin are heated, stimulating several natural responses in the body. Collagen Lift isn't painful or invasive like a facelift or other medical procedures, in fact it feels similar to a hot stone massage.
Injectables provide similar results to a Collagen Lift but they paralyse the muscles in your face to reduce the appearance of fine lines and wrinkles. The Collagen Lift treatment is non-invasive and does not adversely affect the muscles in your face.
Results can be seen instantly
The results of a Collagen Lift treatment can be seen immediately – your skin is instantly tighter.
The Collagen Lift helps to restore the elasticity and tone of your skin to provide a firmer and youthful appearance. What's more, you'll continue to see improvements for up to three months after your treatments end. Furthermore, results last for up to two years!
There are 4 Simple Steps to the SkinBase™ Collagen Lift Treatment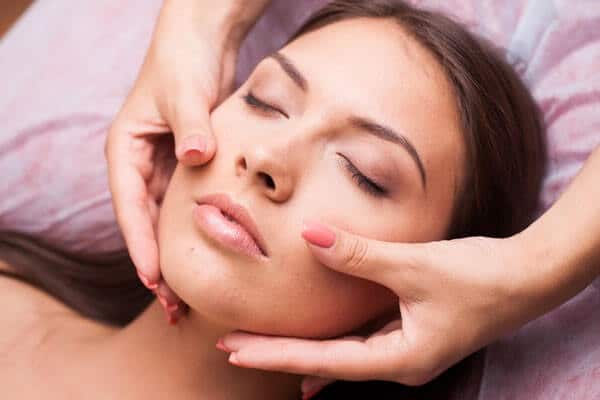 Your Collagen Lift Therapist will determine your individual needs and devise a treatment plan to achieve the results that you require. We recommend an initial course of 6, either one a week for 6 weeks or twice a week for three followed by maintenance sessions every 4-6 weeks.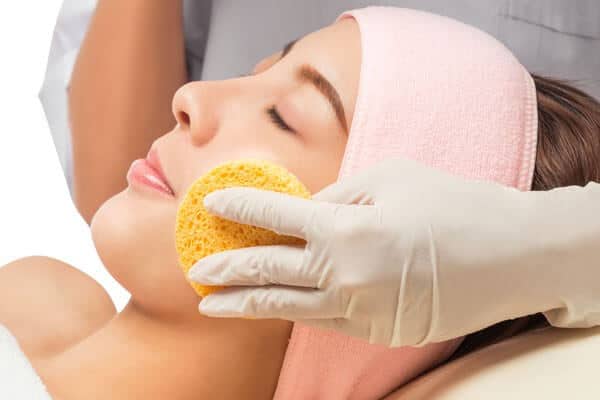 The treatment area is first cleansed and exfoliated using SkinBase's foaming cleanser with AHA.
SkinBase Conductive treatment gel is then applied to clean skin on the area to be treated. This ensures the best contact between the skin and the wand during treatment and the smooth movement of the wand over the area. 
3. Collagen Lift Treatment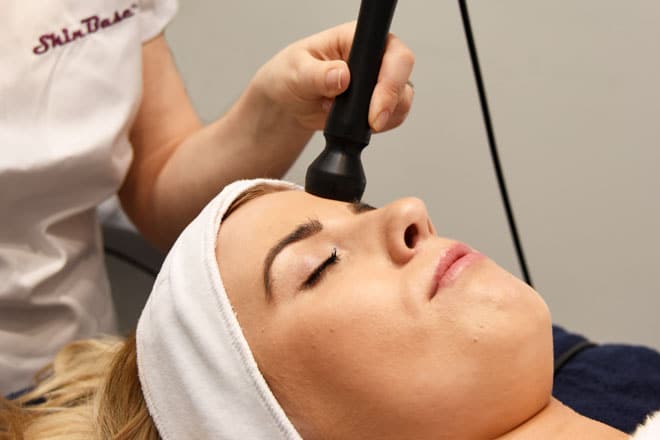 A ceramic wand is placed onto the skin and moved continuously over the treatment area in circular motions warming the skin thoroughly and evenly. The heat is increased slowly during treatment to ensure the optimum results whilst maintaining your comfort at all times. The feeling is similar to a hot stone massage.
4. Cleanse and Moisturise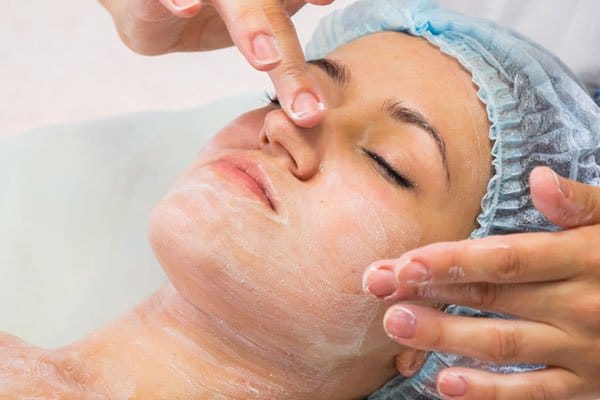 After treatment, the area is cleansed again to remove any conducting gel and a soothing moisturiser and SPF applied to the area. Drink plenty of water after treatment and always follow the aftercare provided by your therapist.
Make An Appointment With Your Local SkinBase™ Therapist
SkinBase™ is the leading microdermabrasion treatment and winner of Best Advanced Treatment 2018 and 2019 at the National Beauty Awards. With over 2,200 accredited salons and spas in the UK & Ireland, there's bound to be a salon near you.
Are you a beauty professional, and would like to offer SkinBase™ treatments? Find out more.