We're lucky to have such an incredible network of salons and therapists. Our SkinBase systems are used on a daily basis (over 3,000 times if you're asking). Every single therapist who uses our SkinBase machines has been trained by us.  Each and every person who goes for a SkinBase microdermabrasion can be confident that they're getting the very best treatments.
Practically every day we're sent amazing transformations following one, or a course of SkinBase microdermabrasion facials. It wouldn't be fair for us to keep them to ourselves now would it! This week, we wanted to share an excellent transformation sent to us from our therapist Samantha Eaton Beauty. This particular 'before and after' shows a client's skin over the course of the treatments – and what a dramatic difference there is. Skin is smoother, skin tone is more even and spots have practically disappeared.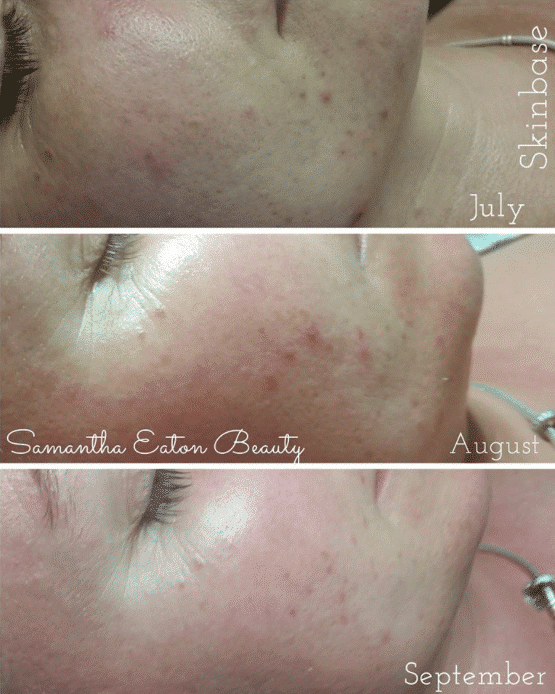 There are many more transformations on our before and after page, after all – the best way to judge a treatment is through its results!
We hope this urges you to take time to look after your skin and book in for a SkinBase Facial today.
SkinBase x