Not long until Christmas and these clients have had the right idea and have beautiful transformed skin ready for the fun and festivities. Have you had your SkinBase transformation yet?? Follow the links below to find your nearest SkinBase therapists offering treatments. 
Collagen Lift
C G Beauty in Llandudno has transformed this client's décolletage with a course of 6 Collagen Lift treatments. The machine works to improve the condition of the skin as well as  creating new collagen to smooth and rejuvenate areas  of skin that become crepey with age. The new collagen will continue to strengthen and mature over the coming weeks improving the appearance of the skin further. If you are in the North Wales area get in touch with C G Beauty on Facebook here to book. For other areas search for your closest Collagen Lift therapist now below.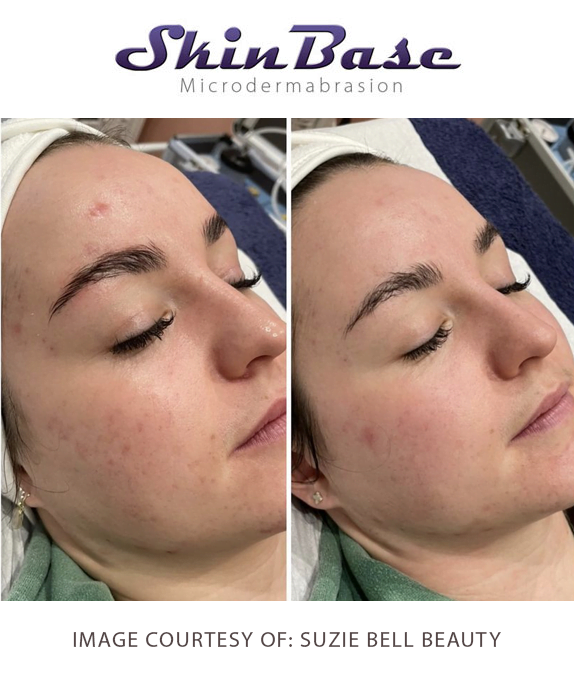 Microdermabrasion
In Suzie's words, "the perfect treatment for helping clear the skin. A course is always recommended if you to work on the deeper layers of your skin, microdermabrasion draws out impurities and deeply exfoliates, improving your skin's texture and appearance."  If you are in the Glossop area, contact Suzie here.
SkinBase salons near me
With over 2,000 SkinBase therapists scattered the length and breadth of the country we are pretty sure you can find someone close by to tend to all your beauty and skincare needs. Remember to give us your email address when you search for a salon if you want an exclusive 10% off products in our shop!