The SkinBase™ Beauty Blog
Would you like to have healthy glowing skin? The perfect physique? A healthier diet?… of course you would. Lucky for you we scour the web so you don't have to and post some of the best ways to get that perfect lifestyle right here in the SkinBase™ blog.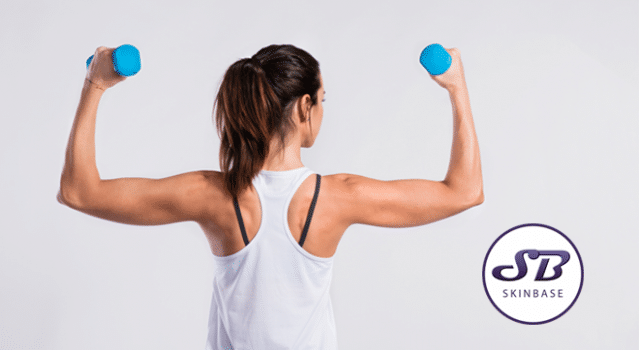 Shopping for an outfit to wear to a wedding should be fun, but it can be stressful and upsetting if you're self-conscious about 'problem areas' like your upper arms or chest. Whether you're worried about skin laxity and sagging, wrinkles, or perhaps even...
read more
Oh dear – we're on the fourth day after New Year and already many of us are beginning to weaken our resolve on those (potentially hasty and made after a couple of glasses of champers) New Year resolutions. Be kind to yourself this year and treat your face and body to some 'easy to achieve' new year beauty tips courtesy of SkinBase…
It may seem counter intuitive – all of that frozen white stuff is a form of water, right – but winter can actually be more drying and harder on your skin than summer. During the winter months most of the moisture in the air is tied up in solid forms of precipitation. Cold, dry conditions in combination with harsh winds can wreak havoc on your skin.
Take a look at our top five tips for keeping winter skin in tip-top shape.