Collagen Lift is taking the country by storm, and with results to rival invasive surgical procedures is it any wonder the British public are so taken with it?! Take a look at just some of the results below. The treatment is great for the face and body, its immediate skin tightening effect works fantastically on loose or sagging skin.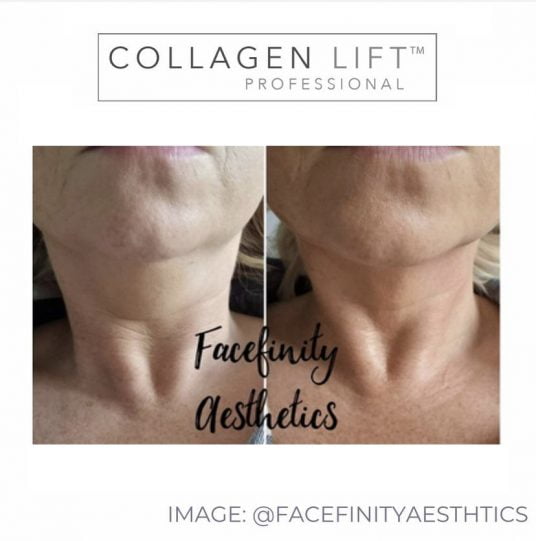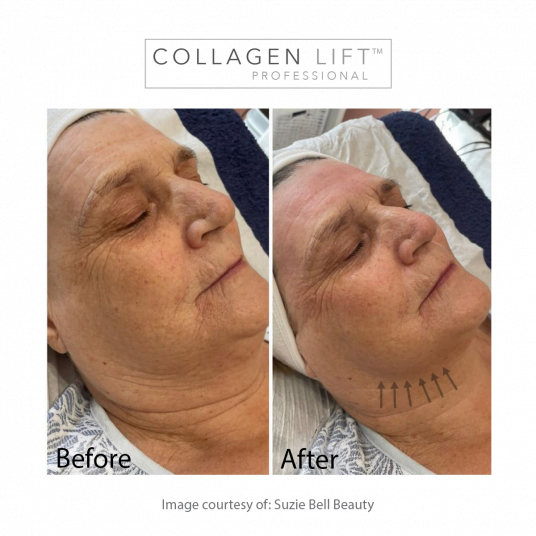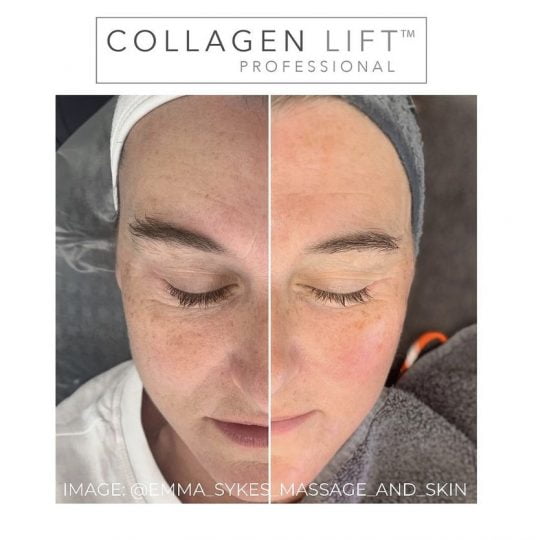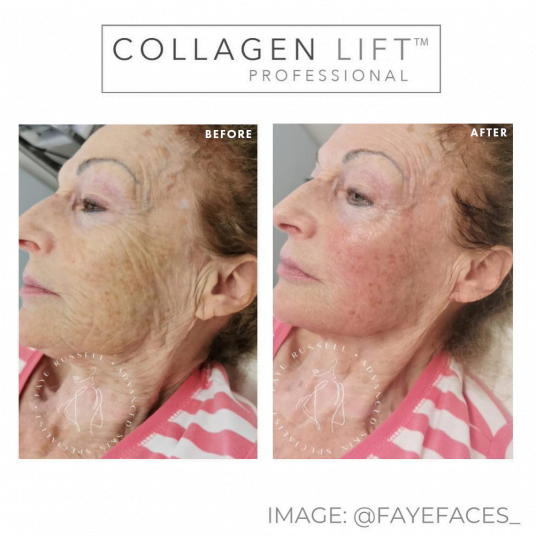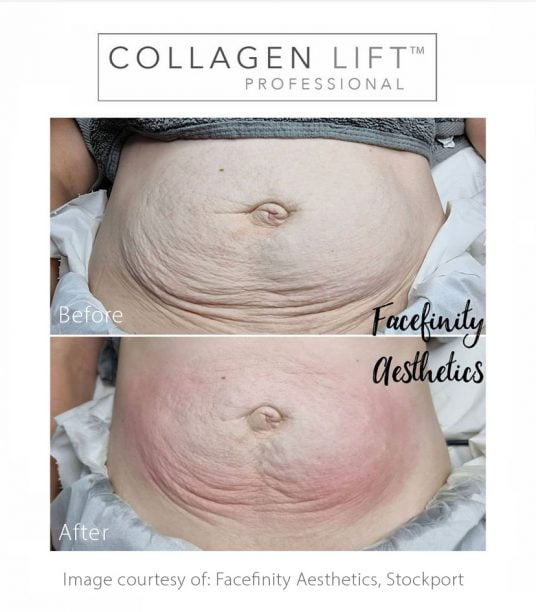 Non-Surgical Solution to Ageing Skin
Collagen Lift uses non-surgical radio frequency technology and many celebrities are now choosing this technology over traditional more invasive treatments for a more natural yet very effective solution to tackle the signs of ageing. Collagen Lift treatments help us to retain a youthful appearance for longer but without the puffy look that injectables can give. Enhance your natural beauty and stay looking good for longer! 
Interested?? We knew you would be! So we've put together this handy guide all about the Collagen Lift treatment. Everything you need to know is in here, download it now.
Instant and Noticeable Results
Results from a course of Collagen Lift are instant! Tightening of the elastin fibres occurs immediately, giving an instantly visible result. You will need a course of treatments for the best results and the collagen will continue to mature after the course is completed so your skin will continue to improve. Make sure to book your maintenance sessions to keep up those fantastic results.  
Suitable for anyone
A brilliant preventative treatment as well, starting Collagen Lift treatments in your 20s will keep those collagen levels boosted and make sure your skin stays looking youthful, firm and tight. In your 30s as skin begins to sag and lose collagen, Collagen Lift will help lift, firm and tighten.
What can it treat?
Ageing skin
Fine lines and wrinkles
Loose and sagging skin
Dull and tired skin,
Cellulite
Stretch marks
Acne scarring
Uneven skin texture