The SkinBase™ Beauty Blog
Would you like to have healthy glowing skin? The perfect physique? A healthier diet?… of course you would. Lucky for you we scour the web so you don't have to and post some of the best ways to get that perfect lifestyle right here in the SkinBase™ blog.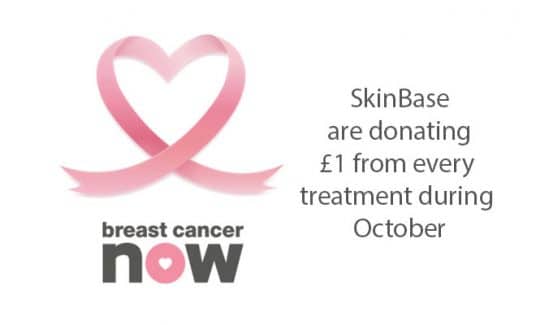 Healthy Living
During October, SkinBase will be donating £1 for every treatment carried out to the inspirational charity, Breast Cancer Now. We're excited because we know that with the help of our SkinBase therapist network carrying out these treatments we can really make a huge impact and a massive donation to this fantastic charity. But to do this –we need everyone to treat themselves to a facial (hey that doesn't sound too difficult does it?!).
Read More »