The SkinBase™ Beauty Blog
Would you like to have healthy glowing skin? The perfect physique? A healthier diet?… of course you would. Lucky for you we scour the web so you don't have to and post some of the best ways to get that perfect lifestyle right here in the SkinBase™ blog.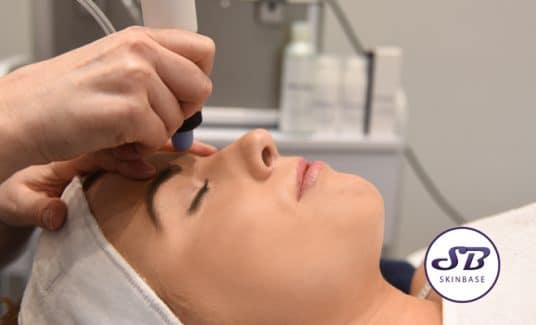 Acne & Acne Scarring
Both microdermabrasion and chemical peels work by removing the top layer of dead skin, revealing the new, fresh and radiant skin underneath. Both beauty procedures aim to help clients rid themselves of irritating and unsightly acne scars, fine lines, uneven skin tones, pigmentation and blocked pores.
We're often asked about the differences in the treatments, the intensity and the recovy time. So here you go – a crash course on whether it's laser resurfacing or microdermabrasion which will be best for you blocked pores…
Read More »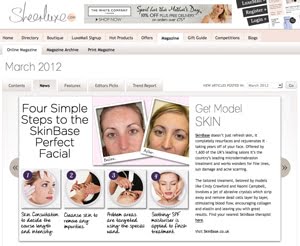 Beauty News
Hello rave reviews! We're so delighted that luxury lifestyle mahazine Sheerluxe have chosen to review The SkinBase Facial.
Not only are we one of the only facial treatments to have been included in the mag, the team at Sheerluxe loved the 'model skin' SkinBase facial so much that they want to write an indepth blog on us too!
Take a look to see what they said…
Read More »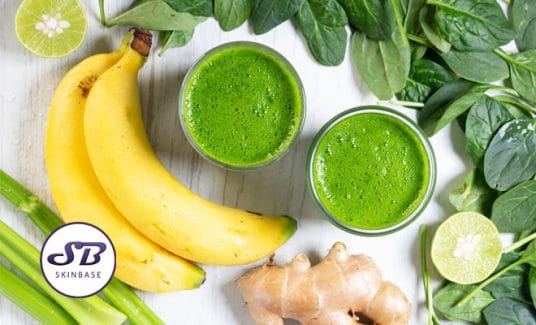 Healthy Living
Need an instant pick-me-up this weekend? How about dragging yourself out of bed and whizzing together this delicious, healthy banana and ginger smoothie as a kick start to your weekend?
Amazing for your skin and general good health, these Super Smoothies are guarenteed to leave you feeling energetic and glowing all weekend long!
Enjoy…
Read More »